Chicken kebabs: try this easy recipe for a delicious Mexican-inspired BBQ
This tasty recipe for chicken kebabs is the perfect way to change up your weekend BBQ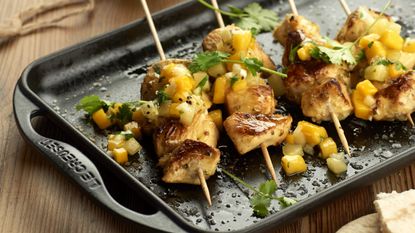 (Image credit: Zespri Kiwi)
Fire up your BBQ this weekend and try this new spin on chicken kebabs. It's been a summer of alfresco grilling like no other but it's that time of year when another round of burgers and bangers just isn't going to cut it. Instead take your BBQ offering up a level with this spicy Mexican take on the classic chicken on a skewer combo to add a little zing to your standard repertoire.
Quick to make, simply marinate pieces of chicken in a fresh mix of spices, herbs, garlic and lemon and leave in the fridge. Then thread the chicken on to wooden or metal skewers before transferring to the BBQ. Serve with a kiwifruit and mango salsa and some corn tortillas to add that special Mexican twist.
You could can also try this recipe with other types of meat such as lamb, beef or pork. If the meat is not very tender, soften it by leaving it to marinate overnight.
Keep reading for the full recipe (which serves 4 people), then head to our best BBQs buying guide if you're looking for a new buy for your garden. You'll find more great meal ideas in our best BBQ recipes too.
With special thanks to Zespri Kiwi for sharing this recipe with us
CHICKEN SKEWERS WITH KIWIFRUIT AND MANGO SALSA
Ingredients
3 boned chicken breasts
1 onion, peeled and roughly chopped
2 garlic cloves, peeled and roughly chopped
1 or 2 lemons, plus lemon zest
1 teaspoon brown sugar
1 tablespoon sesame seeds
100 ml white wine (or water)
1 teaspoon ground cumin
1 sprig fresh parsley
1 sprig fresh coriander
4 Mexican corn tortillas (or pita pockets)
For the salsa
2 Zespri SunGold kiwifruit
½ mango
Juice of half a lime
½ spring onion, chopped
2 tablespoons olive oil
1 sprig of fresh coriander, chopped
salt
Method
1 Cut the chicken into equal-sized cubes and place them in an oven dish.
2 Put the onion, garlic, sugar, wine, sesame seeds, cumin, parsley leaves and coriander leaves and stem, salt, and lemon juice with some grated lemon zest into the blender. Blend everything, then pour the mixture over the chicken and stir. Cover and leave to marinate in the fridge for 3 or 4 hours
3 Drain the meat and thread the cubes onto wooden skewers previously moistened in water.
4 Brush with oil and cook the skewers on the BBQ for several minutes on either side until the chicken is completely cooked through.
5 To make the salsa: peel the kiwifruit and mango and cut into small cubes. Put the fruit into a bowl and mix it with the lime juice, olive oil and the spring onion and coriander. Serve the chicken with the salsa, either separately or piled into the corn tortillas, with a garnish of fresh coriander leaves.
More BBQ advice: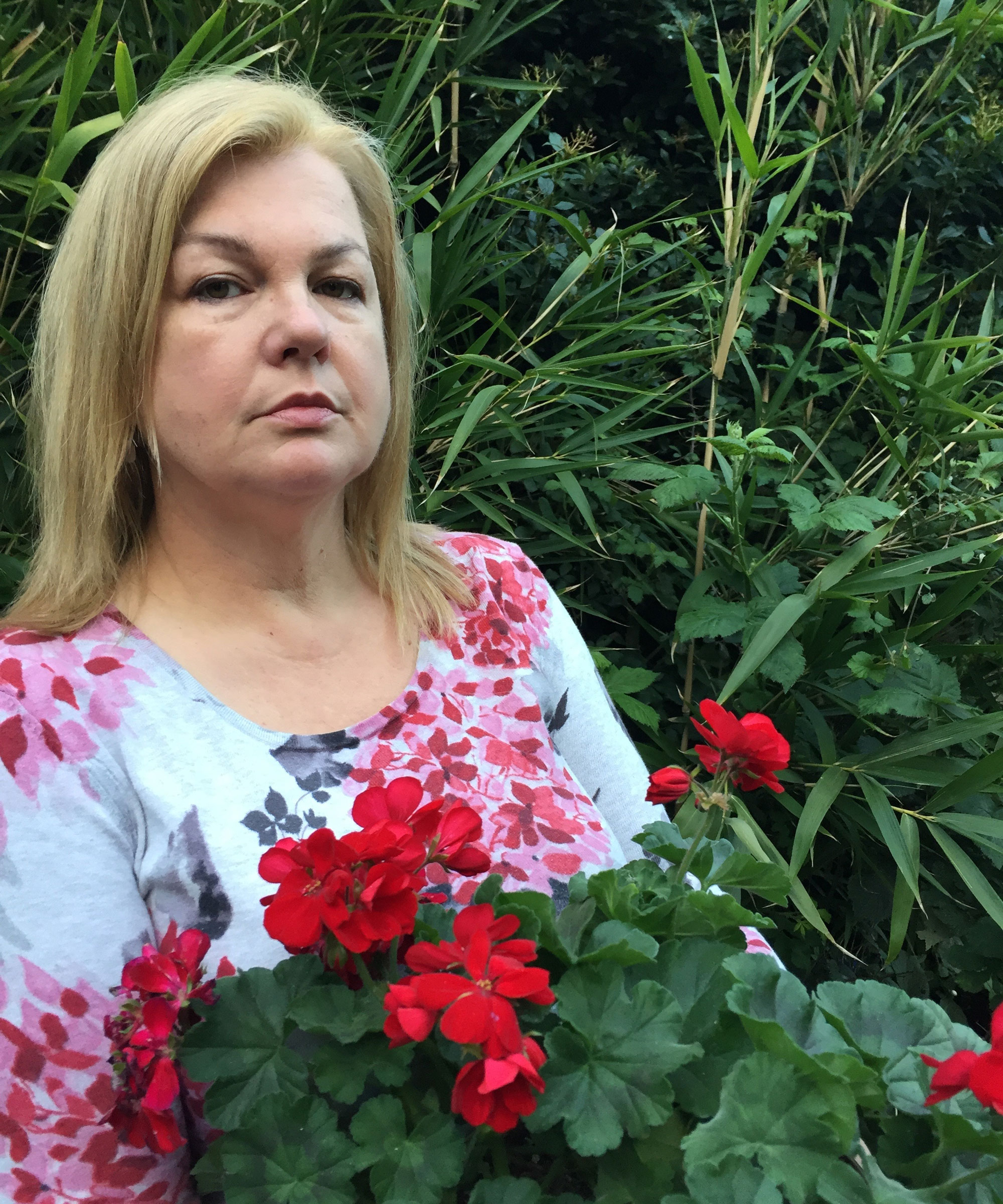 Lifestyle journalist Sarah Wilson has been writing about gardens since 2015. She's written for Gardeningetc.com, Livingetc, Homes & Gardens, Easy Gardens and Modern Gardens magazines. Having studied introductory garden and landscape design, she is currently putting the skills learned to good use in her own space where the dream is establishing a cutting garden.