Great garden paths inspired by Monty Don's (and now's the time to lay them)
Monty Don's garden has some great garden paths. Here's how to get the look in your own space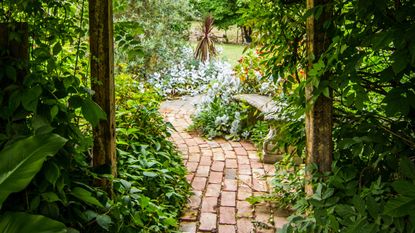 (Image credit: Tim Cooper/Unsplash)
If you're a fan of Monty Don and – like us – love discovering his garden both on TV and on his Insta feed, you've likely been inspired by some of the landscaping ideas, as well as by the planting.
On our list of favourite features in Monty's garden are the paths that lead through the various 'gardens' that make up Longmeadow. Many of the paths we like are made from brick, which gives them a fuss-free rustic appearance and softly blends the hard surface with the blooms and foliage on either side. The paths lead the eye through the spaces of the garden, too, promising further delights just a few steps on.
But as all fellow Monty Don followers know well, a garden is a continuing project, and so it is with these elements of his garden. One of his current projects, he recently revealed, is to make more paths, including around his new greenhouse.
If you're inspired to get to work on your garden paths now, too, scroll down for top tips and inspiration from Monty's garden. You can also check out our garden path ideas in our special feature.
5 garden path ideas inspired by Monty Don's
1. If you want your garden to have the look of Monty's, you have a ranges of garden path materials to choose from. He explained on his website that the paths in his plot vary between brick, York stone, and concrete pavers.
2. Monty advises that whatever type of path you're laying, you'll need to dig a trench 30 to 45cm deep. He fills this with hardcore, then scalpings after which he adds a good layer of sand. After that the bricks or pavers are laid.
3. Garden paths don't need to be wide to be useful. Copy Monty with a strip of bricks just wide enough for the wheel of a barrow, and your feet behind it. One of these will stop the grass becoming muddy, but leave maximum space for lawn or planting. Need a new wheelbarrow too? You'll find the best wheelbarrows in our buying guide.
4. Brand new bricks might not give you the long established look you want for your garden path. If that's the case, consider buying reclaimed versions to lay for your path. Alternatively, you could age the bricks once they're in situ. All you need to do is dilute some yoghurt with water and brush it on to the bricks when rain's not threatened. It might sound mad, but it'll create the aged effect you're after.
We've got lots of suggestions on how to use salvage for garden upcycling ideas in our feature too.
5. Be inspired by Monty and frame your path with taller elements to create a little grandeur and make a walk through the space enticing. If you don't want to wait for trees or hedges to grow, you can use obelisks or climbing plant support ideas to do the same job. Alternatively, opt for one of the best fast growing hedges and create a a new garden boundary in no time at all.
More garden landscaping advice: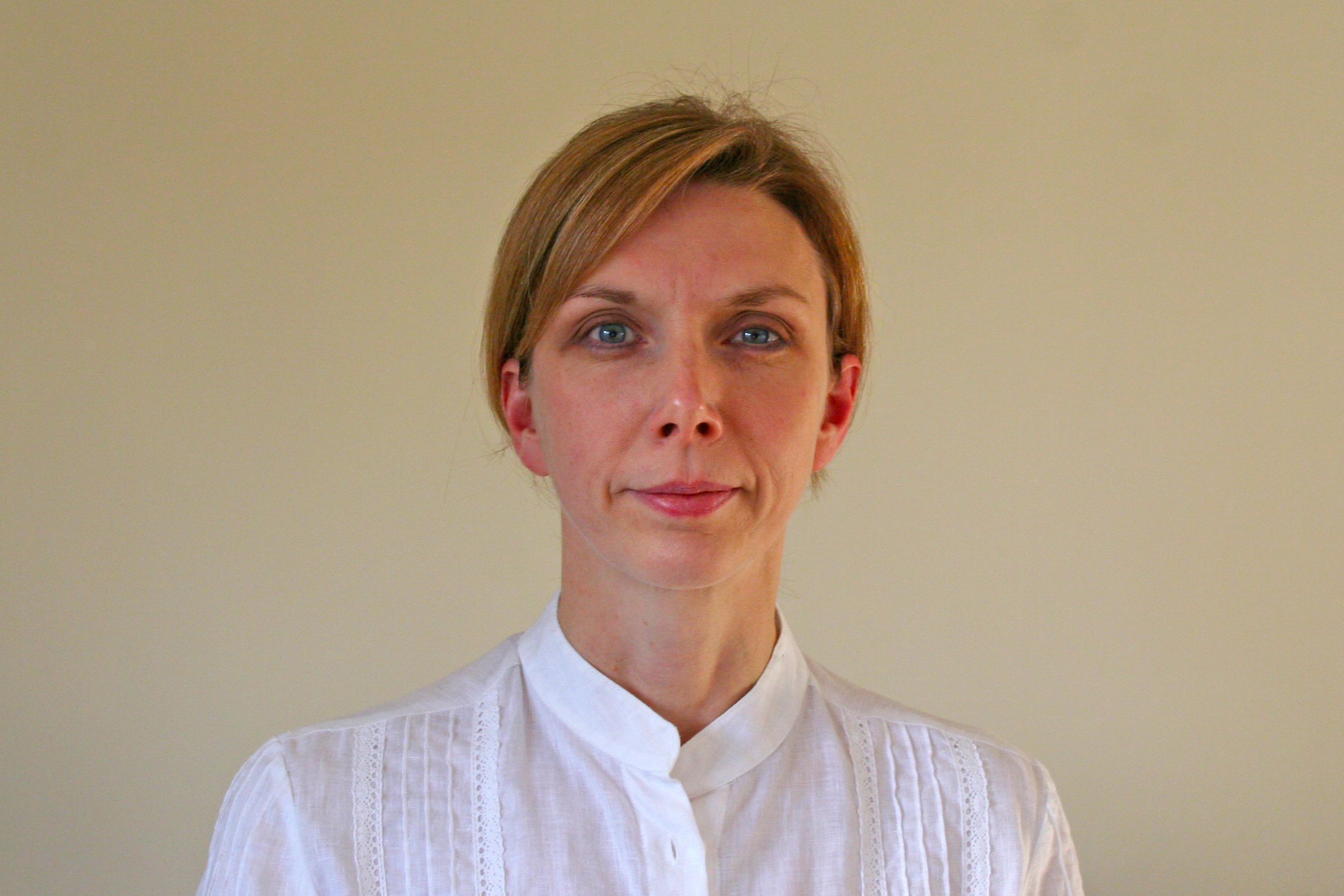 Sarah is a freelance journalist and editor writing for websites, national newspapers, and magazines. She's spent most of her journalistic career specialising in homes and gardens and loves investigating the benefits, costs and practicalities of home improvement. It's no big surprise that she likes to put what she writes about into practice, and is a serial house revamper.