Halloumi and vegetable kebabs recipe: try these BBQ kebabs for a delicious weekend dish
Who doesn't love vegetable kebabs? Try this chargrilled halloumi version for a tasty update on a BBQ classic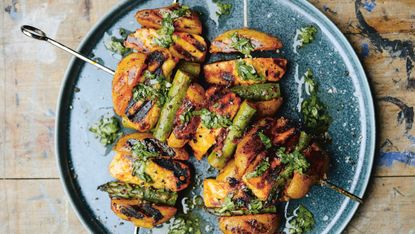 (Image credit: Jason Ingram)
When you cook vegetable kebabs over a grill or griddle, some sort of magic happens: flavours intensify, surfaces caramelise and edges get irresistibly crisp and charred. Plus, the whole theatre around this way of cooking can only add to the experience. It's also goes to prove it's a myth that a good barbecue has to be all about meat.
This vegetable kebab recipe uses waxy salad potatoes, such as Charlotte, which work brilliantly on a barbecue or griddle, but you do need to simmer them until tender before grilling. Here they are skewered up with ever-popular halloumi and asparagus, and coated in spicy harissa. This recipe uses rose-petal-infused harissa because it tastes so good, but any regular harissa paste will work great too. The recipe makes 6-8 skewers (preferably metal ones).
Keep reading for the full recipe, then check out our best barbecues buying guide if you're after a new buy to cook them on.
HARISSA POTATO, HALLOUMI AND ASPARAGUS KEBABS WITH CORIANDER AND LEMON OIL
Ingredients for the halloumi kebabs
500g Charlotte potatoes, sliced in half lengthways
250g bunch of asparagus, each stalk cut into three
2 x 250g packs of halloumi, cut into finger-thick wedges
2 tbsp rose harissa paste, or to taste
Ingredients for the coriander and lemon oil
one small bunch of coriander, leaves only, finely chopped
zest and juice of one lemon
1 tsp caster sugar, to taste
salt and freshly ground black pepper
Method
1 Bring a pan of lightly salted water to the boil and add the potato halves. Cook until just tender when pierced with the tip of a sharp knife, about 10 minutes, depending on how big they are.
2 Add the asparagus for the final 30 seconds or so, just to blanch it very briefly. Drain the potatoes and asparagus, and put them back in the pan.
3 Add the halloumi fingers and harissa, and stir gently until evenly coated, taking care not to break up the cheese or potatoes. Thread everything alternately on to the skewers and set aside while you heat up the BBQ or grill.
4 Heat up your barbecue for direct grilling (or you could preheat a cast-iron griddle on the hob). Cook the kebabs over a medium-high heat for about 15 minutes, turning once until evenly charred.
5 While the skewers are cooking, make the coriander and lemon oil by putting everything into a jug and whisking together with a fork, seasoning to taste with a little sugar, salt and pepper.
6 Once cooked, transfer the skewers to a plate and drizzle over the coriander and lemon oil.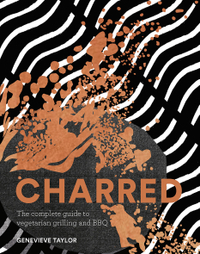 Charred: The complete guide to vegetarian grilling and BBQ by Genevieve Taylor | Available at Amazon
If you're bored of beefburgers, or if you're vegetarian and want more than scorched sweetcorn, Charred offers up over 70 original, exciting recipes to cater for all your veggie BBQ needs. With sections on stuffed and wrapped vegetables, burgers and fritters, kebabs, slow and smoked recipes, and sharing platters, the vegetarian dishes will be the highlight of every meal.
BBQ expert Genevieve Taylor has developed these inventive, sensational dishes so that they can just as easily be cooked in a grill pan or conventional oven, year-round.
Want more BBQ recipes?
If you're looking for a range of great dishes to try on your BBQ or gas grill, make sure you take a look at our best BBQ recipes. There's plenty to delight meat eaters and vegetarians alike.
Read more: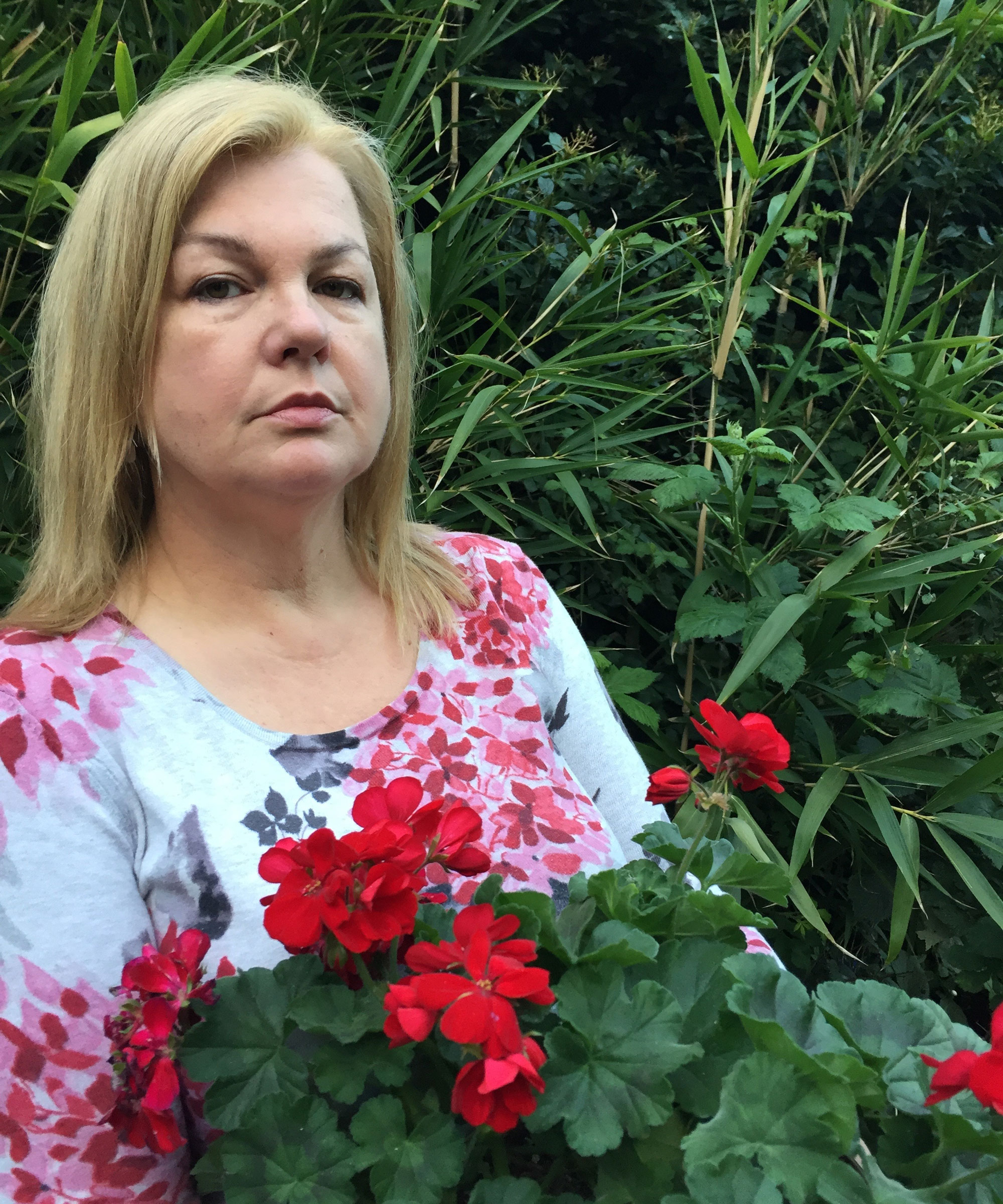 Lifestyle journalist Sarah Wilson has been writing about gardens since 2015. She's written for Gardeningetc.com, Livingetc, Homes & Gardens, Easy Gardens and Modern Gardens magazines. Having studied introductory garden and landscape design, she is currently putting the skills learned to good use in her own space where the dream is establishing a cutting garden.