I'm buying houseplant lovers these Christmas gifts in the Black Friday sales. They're all under £25!
Houseplant parents will love these gifts and you'll love the savings you make in the Black Friday sales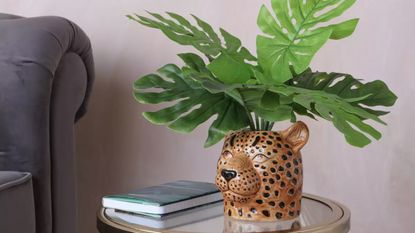 (Image credit: Argos)
Is it just me or is everyone houseplant obsessed at the moment? Speaking on behalf of myself and my friends who love sending proud pics of their new houseplant purchases as well as more sorry looking snaps along with pleas for help. What I've come to realise is that for houseplant lovers, there is no such thing as too many!
If you're anything like me, almost as soon as I position a new one I'm already thinking about what other varieties I could add to the display. Which is why plant gifts will always be gratefully received! Black Friday weekend is a great chance to pick up a bargain while you're doing your Christmas shopping so I've pulled out some pretty gifts which I know my friends and family would love to get for Christmas.
From pretty pots to festive flowers these gifts will be popular across all ages and tastes. So scroll down for a selection of the best house plant deals to gift this Christmas. Or simply treat yourself, I'm certainly not judging! Want even more great deals? You'll find lots to inspire in our dedicated Black Friday 2020 deals feature.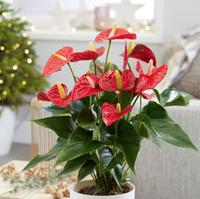 Anthurium 'Red Champion' | £27.99 now £20.99 at Crocus (save £7)
This red anthurium will look super festive in the bright red shade but it will delight year round if kept in the right conditions. They like regular watering but less in the winter and bright but indirect sunlight. When gifting, wrap the pot in simple brown paper and tie with a festive ribbon et voila!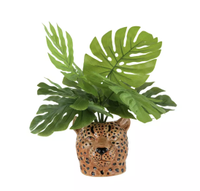 Argos Home Wilderness Animal Head Artificial Planter | £14 now £10.50 (save £3.50)
We all have a friend who we know will love this leopard head planter. It's quirky but bang on the jungle trend with its faux Monstera deliciosa leaves. So this will make a great gift for those of your friends who might have struggled keeping their plant children healthy in the past.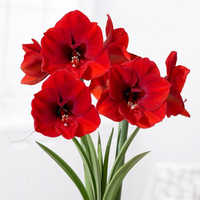 Hippeastrum (Galaxy Group) 'Red Lion' | £11.99 now £10.79 at Waitrose Garden (save £1.20)
This large bulb will produce around 2-3 flower stems when planted in a pot of good quality compost. They take about 6 weeks to grow once planted, so order now and you'll have blooms in time for the big day.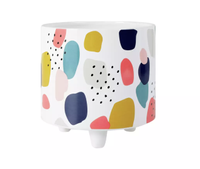 Argos Home Novelty Paint Planter | £11 now £8.25 at Argos (save £2.75)
This pretty and quirky painted pot will go down a treat with your artistic friends or those who are fond of happy colours. It will make a lovely thoughtful gift in its own right but if you're feeling extra generous you could buy a nice succulent or small fern to complete the gift.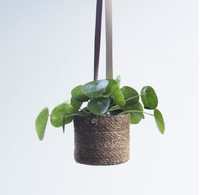 Darrell Natural Fibre Hanging Basket (Set of 2) | Now £24.99 at Wayfair
This set of two hanging baskets can be hung together so they are suspended at slightly different heights. If grouping together the new owner will need to choose two plants which like similar light conditions to place in them. Chinese Money Plants are nice and easy to take care of and only need occasional watering.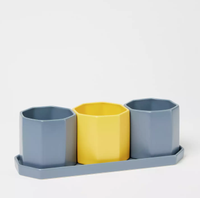 Set of 3 Multicoloured Octagon Planters with a Tray | £20 now £16 at Debenhams (save £4)
These are graphic and contemporary and will really brighten up a shelf or mantlepiece. If the attended recipient is a foodie too you could recommend that they plant three different herbs and keep in the kitchen for throwing into their dishes. The tray will keep them nice and tidy.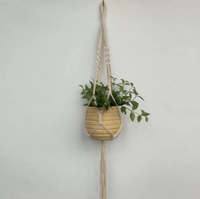 Renae Plant Support | Now £18.99 at Wayfair
Touching on the macrame trend this hanging pot will give a clean look so better for those who like a neutral decor. Trailing plants like Devil's Ivy will look great in here and they are amazing growers too.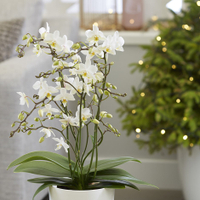 Phalaenopsis 'White Wild Orchid' |£29.99 now £22.49 at Crocus (save £7.50
This is a fail-safe gift for any friend or family member, not just plant lovers. Orchids are thought to be a symbol of harmony in the Japanese art of Feng Shui, giving peace and balance to a room. We could all use a bit of that in our homes and they're relatively easy to care for. They love a regular misting, particularly in centrally heated rooms.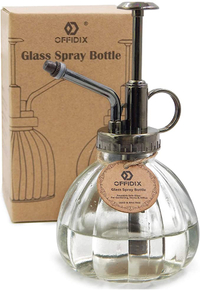 Glass Watering Spray Bottle | £12.89 now £10.31 at Amazon (save £2.58)
Every plant parent needs a decorative mister to keep their plant babies in top condition. This vintage-inspired design holds 200ml of water and is pretty enough to keep out on display too. A perfect stocking filler present for any plant fan.
Read more: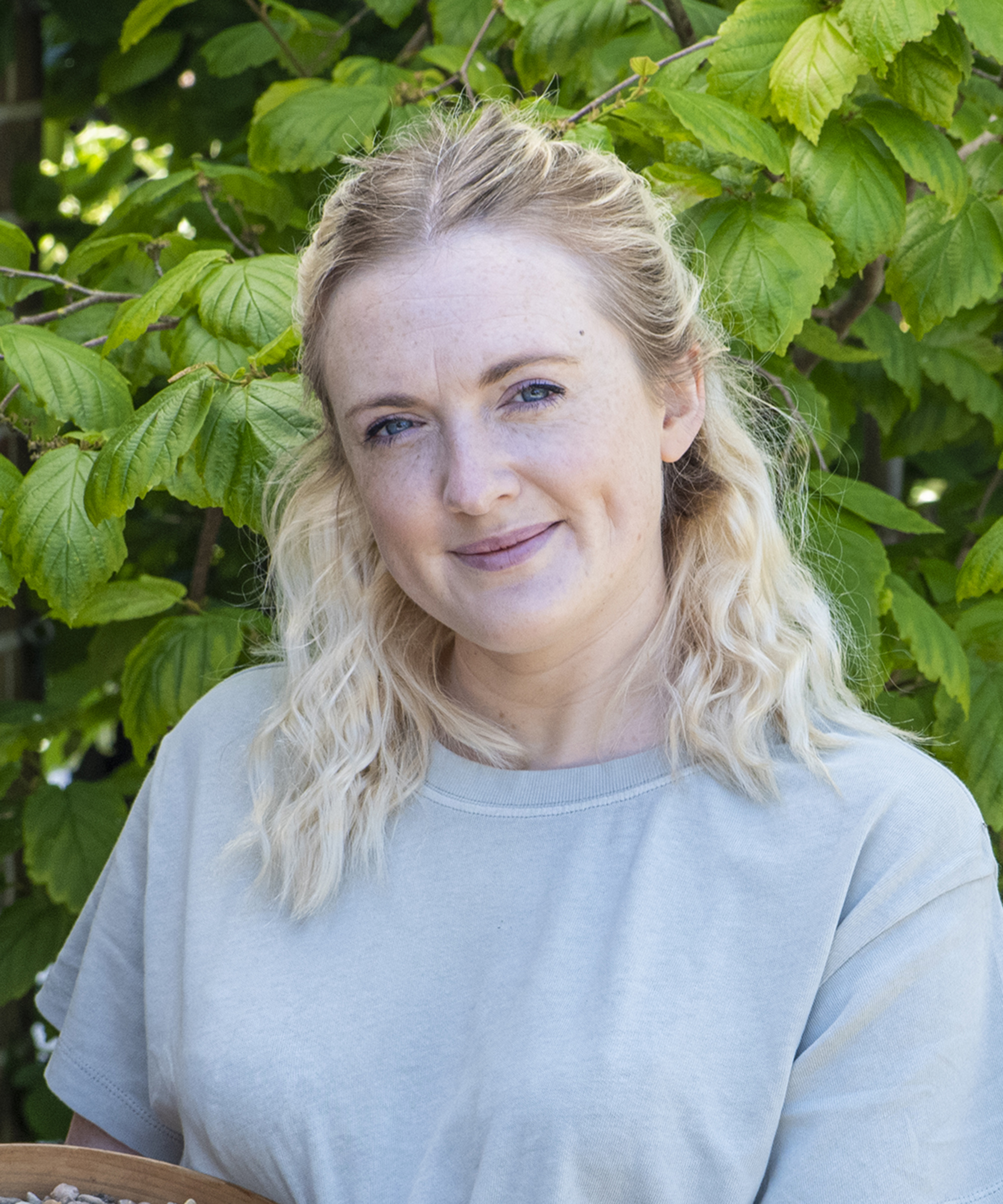 Teresa has worked as an Editor on a number of gardening magazines for three years now. So she is lucky enough to see and write about gardening across all sizes, budgets and abilities. She recently moved into her first home and the garden is a real project! Currently she is relishing planning her own design and planting schemes. What she is most passionate about when it comes to gardening are the positive effects it has on our mental health to grow and care for plants, as well as being great for the environment too and help provide food and shelter for wildlife.