Keep bugs at bay with this DIY project: it's quick, easy and works a treat!
Love eating outdoors in hot weather but hate getting pestered by bugs? This simple step-by-step project is the answer to your problems...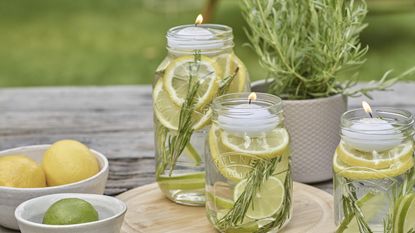 (Image credit: Dobbies)
The best thing about summer and the hot weather we're all enjoying is being able to eat and drink alfresco, but when uninvited visitors (we're looking at you here wasps and mosquitoes) start buzzing around the table and trying to get in on the BBQ action, the idea of eating outdoors suddenly seems less appealing.
So if you don't fancy sharing your tasty burger with a bug or your favourite mojito with a mosquito, we've got a clever DIY craft project for you to try. Using a selection of natural ingredients and classic Kilner jars, these pretty tealight holders are quick and easy to make and are a great eco-friendly way to deter insects from pestering you at dinner. Plus, they'll add a lovely atmospheric glow to your alfresco set-up after dark.
Read on for how to make these in four easy steps, then head to our simple garden ideas for more quick and easy ways to update your outdoor space this weekend.
You will need:
Water
Fresh lemons
Fresh limes
Fresh sprigs of rosemary
Step one: fill the jars with water
Gather everything you need on the garden table or kitchen worktop and remove the lids on the Kilner jars. Want to save yourself some money? You could simply recycle old kitchen jars instead of buying new Kilner designs. Fill the jars three-quarters full with water.
Step two: add your ingredients
Cut the lemons and limes into slices. Add two slices of lemon, two of lime, a few sprigs of rosemary and 10 drops of each essential oil (40 in total) to each jar.
Step three: add the tealight
If necessary, top up with the jar with more water so the tealight is near to the top of the jar. Float a tealight on the top, then light it to warm the water and release the lovely aroma of the essential oils.
Step four: enjoy your alfresco evening
Place the filled jars on a table near to where you will be sitting to keep the bugs at bay. Make sure they jars are on a level surface and well away from any young children who might knock them over. Make fresh jars every two to three days to ensure those bugs stay away!
Pretty lighting for evenings outdoors
No evening garden gathering is complete without some pretty garden lights twinkling in the background, so why not add some extra glow? A mix of LED outdoor candles and fairy lights will complement your DIY tealight holders and ensure your space has added atmosphere when the sun goes down...
Read more: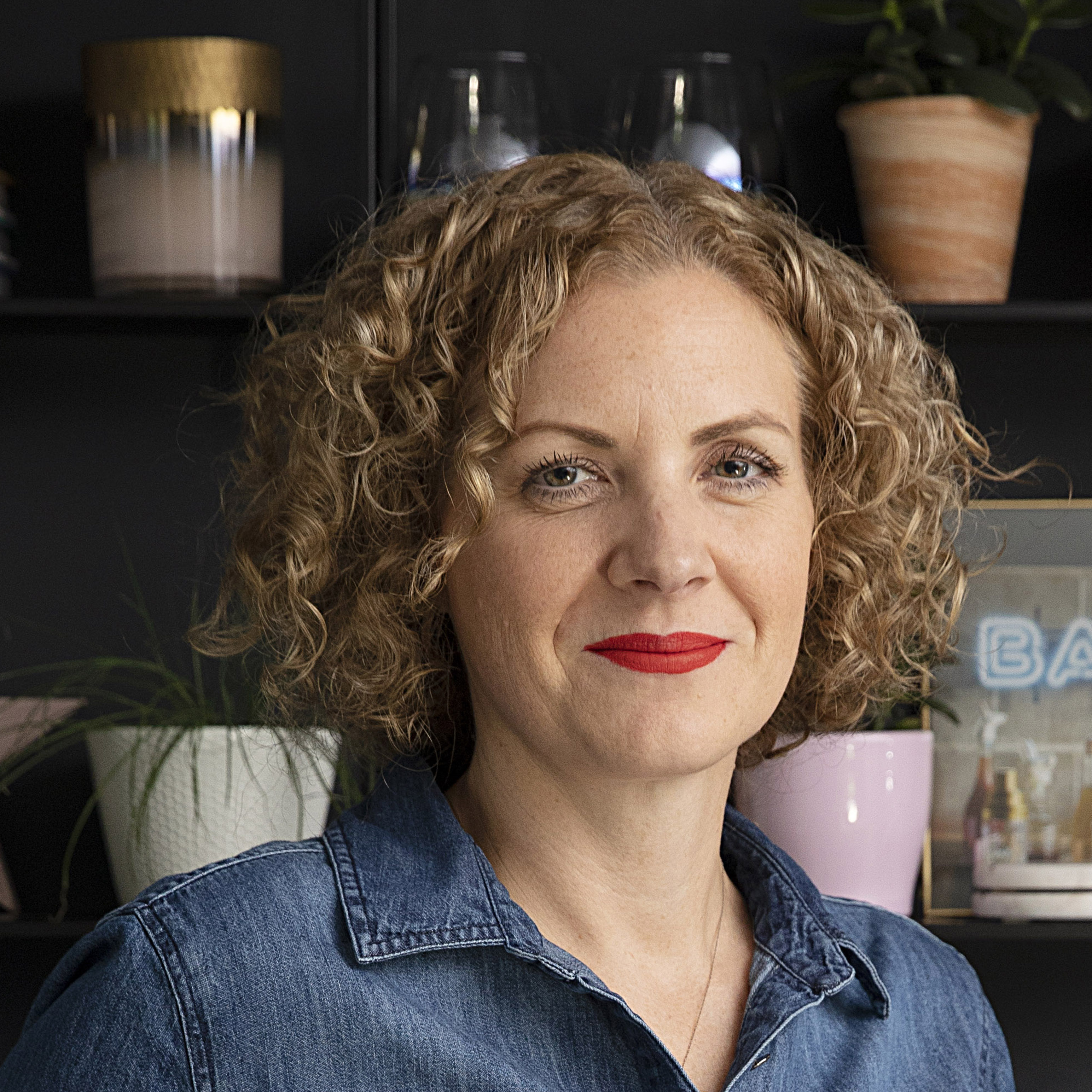 For the past 18 years, Beth has worked for and contributed to a number of leading magazines in the UK, including Real Homes, Ideal Home, Period Living, Grand Designs and Good Homes amongst others. Now the editor of Gardeningetc.com, Beth's attention is firmly outdoors. Her own garden is a really important part of her family's home, and she loves spending time tending to the veg patch or entertaining friends and family at a summer BBQ or alfresco pizza night.