Save £££s on a Kärcher pressure washer for Amazon Prime Day
Clean up with this great Prime Day deal on a top-rated Kärcher pressure washer – add it to your basket while you can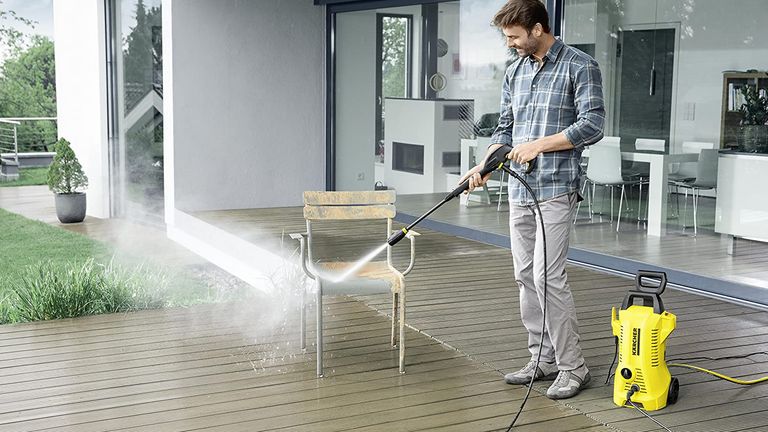 (Image credit: Amazon)
The Amazon Prime Day deals are coming in thick and fast. Which is great news for those of us who are hoping to bag a bargain on some great products for our gardens. Like this Kärcher K2 Full Control Pressure Washer, which will make short work of your outdoor surfaces and have them gleaming in no time. Cleaning your patio and decking is an essential task for the garden. It keeps the area looking its best by restoring it to an 'almost new' appearance by blasting away the inevitable dirt which collects on its surface.
But you won't only be using one of the best pressure washers for cleaning your patio, it's ideal for all those laborious cleaning tasks like washing the car, cleaning out a dirty bin and smartening up your driveway too. And the list goes on!
To get hold of this this particular Prime Day deal, you'll need to be a Prime member. Sign up for a FREE 30-day Prime membership (if you haven't already!) by clicking the 'View Deal' link below and it will take you to the sign up page. Scroll on for more details on the Kärcher K2 Full Control Pressure Washer and how to buy it too.
Kärcher K2 Full Control Pressure Washer | Was £105, now £86.99
The Karcher K2 has a trigger controlled hose which blasts out water in different power settings, depending on the type of surface you're cleaning. So whether it's a brick wall or a dirty garden chair you can be sure you're getting the correct power needed to clean it without ever damaging the surface. Pressure washers actually save more water than using a hose, which is good for your water meter and the environment!View Deal
More garden tools deals for Amazon Prime Day
On the hunt for a lawn mower or hedge trimmer instead? There's plenty of great Prime Day deals to be had on those too...
Read more: