There's 28% off the Bosch robot lawnmower at Amazon today
The Bosch robot lawnmower is at its cheapest price ever!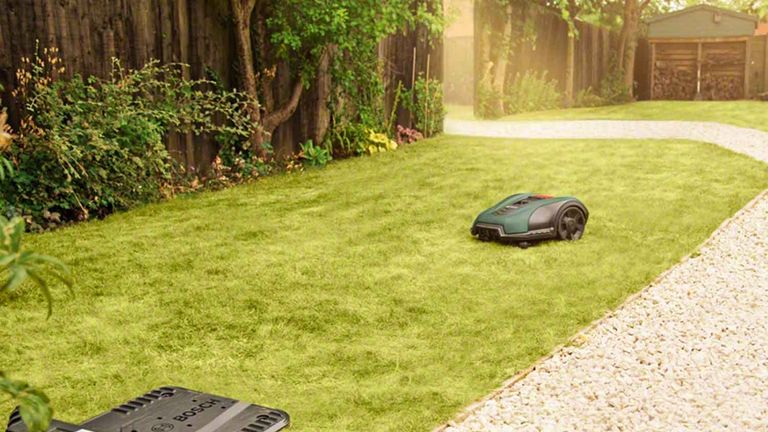 (Image credit: Bosch)
Hate the job of mowing the lawn? You need to buy a robot lawnmower. This is a purchase you will definitely not regret, especially since it's in the Amazon Summer Sale right now with 28 per cent off. Not just that but it's rated our best robot lawnmower you can buy, and for good reason, too. Buy now for £593.99 (usually £799.99) at Amazon.
The Bosch Robotic Lawnmower Indego S+ 350 is great. It's incredibly easy to use and control, as well as clean, and it can be controlled by both an Alexa device and your smartphone. Yep, you can ask Alexa to mow your lawn. Revolutionary stuff.
With the ability to mow up to three lawn areas of up to 350 square metres in one charge, this robot lawnmower uses artificial intelligence to manoeuvre around obstacles such as furniture and plant pots. The best part? It even remembers where it has been so as not to mow the same patch of lawn twice. Fancy. Last but definitely not least, it actually considers local weather conditions before doing its job. Ultra smart, now affordable and an incredible piece of kit.
Interested? Of course you are. Avid gardeners will know that Bosch produce some of the best garden tools around, and when they are on sale they should be bought fast. See this deal below.
See our best lawnmower guide for more great buys, and head to our dedicated garden tools page for more advice and product recommendations.
Bosch Robotic Lawnmower Indego S+ 350 | Was £799.99, now £593.99
With a 19cm cutting width, this robot lawnmower can help do the job that no one likes to do. It's easy to operate, it takes itself back to its charging station once finished and it can hold enough power for 45 minutes of constant use. If your garden is not very secure, rest assured that this robot lawnmower, if picked up, requires a PIN code to control and if it's stolen, it can be tracked via the cellular connection.
View Deal
Can't quite justify this expense?
Also read: