My 5-star rated Ooni Fyra is perfect for family pizza nights
I've put the Ooni Fyra pizza oven to the test over the last two years to see if this compact and portable oven is up to the challenge of alfresco family pizza nights all year round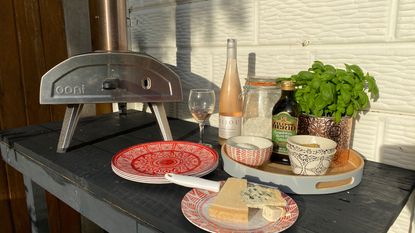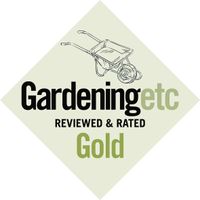 (Image credit: Beth Murton/Future)
The Ooni Fyra is great-value pizza oven that delivers restaurant-quality pizzas in less than a minute. Perfect for pizza oven beginners as well as pizza aficionados, its compact size means it's ideal for any space, plus it's lightweight and portable so you can take it on day trips or holidays too.
Reasons to buy
+

Easy to set up

+

Doesn't take up much space

+

Simple to use

+

Authentic wood fired pizza oven taste

+

Modern looks
Reasons to avoid
-

Takes a couple of tries to perfect the cooking technique

-

No built in temperature gauge
Why you can trust Gardeningetc Our expert reviewers spend hours testing and comparing products and services so you can choose the best for you. Find out more about how we test.
If there's one thing that's become the must-have garden accessory in the last couple of years, it's outdoor ovens like the Ooni Fyra pizza oven.
With the rise in popularity of outdoor kitchens, the desire for having the best pizza oven in your alfresco kitchen setup shows no sign of slowing down either. So when I got the opportunity to road test the Ooni Fyra wood pellet pizza oven back in the summer of 2020, I jumped at the chance to see if having our own pizza oven in the garden really would be as much fun as I thought it would be.
Since then, I've lost count of the number of times we've enjoyed firing up the oven and making pizzas outdoors as a family. More than two years on, this brilliant buy is a firm fixture in our outdoor set-up and we've definitely perfected the art of using it having cooked around 100 pizzas in it so far!
It's not just been used on hot, sunny days in the summer either (those can be few and far between at times in the UK). We've enjoyed pizza party nights in winter under the glow of fairy lights, and even fired it up on a Saturday evening in the rain simply because we really fancied eating homemade pizza that night.
So keep reading to find out how we've got on with this portable oven over the last two years.
Ooni Fyra pizza oven product specifications
Why you can trust Gardeningetc Our expert reviewers spend hours testing and comparing products and services so you can choose the best for you. Find out more about how we test.
Fuel type: wood pellets
Dimensions: H72.6xW39.4xD71.6cm
Weight: 10kg
Oven temperature: Reaches 500˚C (950˚F) in just 15 minutes
Pizza size: 12 inch pizzas
Pizza cooking time: 60 seconds
Use: outdoor use only
As the editor of Gardeningetc, Beth loves to put the latest outdoor buys through their paces in her own garden. She's always on the lookout for ways to make the most of her outdoor space, whether that's with a brilliant outdoor oven or grill or the latest outdoor projector for family movie nights alfresco.
She was originally sent the Ooni Fyra pizza oven for review purposes in the summer of 2020 and has enjoyed cooking with it ever since, testing out a wide range of delicious pizza recipes in the process. As with many of our product reviews, she has been able to keep the product so she can continue to use it and update this review with any extra findings. You can find out how we test products on Gardeningetc for more details.
Ooni Fyra pizza oven: first impressions
The pizza oven arrived in a compact box that was really easy to carry out to the garden. I was impressed by how small the packaging was and couldn't believe there was an entire pizza oven inside.
When I first unpacked the Ooni Fyra, I was surprised by how small it looked but this has definitely turned out to be its main advantage. It's incredibly lightweight and portable, plus it's small enough to sit perfectly on top of our raised planting table, which also doubles up as an outdoor kitchen worktop space when we have BBQs.
It also takes up minimal space in the shed (always a plus point when it's already crammed to the rafters), so we can easily store it when not in use. If you don't have storage space, you can also buy a Fyra pizza oven cover from Ooni to fit this particular oven. The cover also has carry handles, so you could easily take this to the beach, a friend's house or even on camping trips too.
I also received a bag of Ooni Premium hardwood pellets and a 12″ pizza peel to help us get started.
Getting started
Assembling the Ooni Fyra pizza oven was incredibly simple. As someone who has zero patience when it comes to following assembly instructions (my Ikea flatpack meltdowns are fairly legendary in our house), this couldn't have been more straightforward.
You simply remove the main body of the oven from the box and then unfold the legs which support the main part of the oven. The grate is then inserted before you slide the pizza stone into the base of the oven. The main chimney (the taller section at the front) then slots together and you lock it into place, and then the fuel hopper (the smaller cylinder at the back) is slotted in. Finally the door and chimney cap go on and you're good to go.
Unboxing everything, reading the instructions and setting it up took no more than 10 minutes – impressive stuff.
Lighting the Ooni Fyra pizza oven
Ooni recommends that the best spot for your pizza oven is an area sheltered from wind and 3ft (1m) away from structures for best results. The manual also advises that it should be placed on wooden, stone, marble or stainless steel surfaces.
With this in mind, I placed ours on a raised wooden table on our patio space. It's a fairly sheltered spot, bordered on two sides by a garden wall and fence, so definitely tucked away from the worst of the wind.
To get started, you first need to remove the chimney cap. Next, remove the grate and fill it with hardwood pellets. I followed the guidelines and used about two handfuls to get started. You then add a firelighter to the front of the grate (I used the Ooni firelighters, which we had been provided with), light it and push the grate into the back of the pizza oven.
You can keep checking to see how well it's burning using the viewing hole in the door of the oven. Once the first set of pellets are ignited and burning well, you can gradually add more pellets to the fuel hopper on top of the oven, until the hopper is full. The hopper automatically feeds the pellet into the oven, so there's no need to push them down. You do need to make sure you regularly top up the hopper when you're cooking to maintain the oven temperature. A full hopper of pellets lasts around 15 minutes.
With no built-in thermometer, it's a bit of guess work as to when the pizza oven is up to the top temperature and ready for cooking, but I found that in most weather conditions 15 minutes was long enough for it to get up to heat. A good indication of it being ready is to check through the viewing hole and if you can see rolling flames (where the flames reach up and along the roof of the oven), it's ready for cooking.
There is the option of buying an Ooni infrared thermometer if you want to be 100 per cent sure of when it's up to the correct pizza oven temperature, but although this might be a good gadget to have, I don't feel it's essential for you to enjoy cooking pizzas in the oven. After a couple of times using the oven, I was able to have a good idea of when it was hot enough.
Cooking pizza in the Ooni Fyra
Before cooking pizzas in the Ooni Fyra I ran it for 30 minutes at high temperatures and allowed it to cool down, before wiping the inside with dry kitchen towel. Ooni says this is important to do when using a pizza oven for the first time in order to remove any residues from the manufacturing process.
With this done, the following evening we were ready to get cooking! My husband made a big batch of pizza dough and we turned our garden table into a pizza making space. We've regularly made our own pizzas before (although we usually have to cook them in indoors in our main oven), so we know that the best trick is to keep the base nice and thin and not overload the pizza with toppings if you want to get that lovely crispy finish.
Once the dough was rolled out, I placed the base on the pizza peel before adding the toppings. You need to make sure the peel is really well floured to avoid your pizza base sticking to it. Add your chosen toppings (go light on the tomato base if you don't want a soggy pizza).
We've found this is the part of the process that the kids love to get involved with too. Once the base is on the peel they'll add their choice of toppings. It's a great way to get them to try new tastes too, and they've definitely got more adventurous with their toppings since we've been cooking outdoors in the Fyra.
With your toppings added, you can simply slide your pizza into the oven.
There's definitely a knack to doing this to ensure you get the pizza off the peel in one piece without losing your toppings (and patience). Gently shuffling it off the peel is the best way and you soon get the knack of it after a few tries.
I'll be honest and say that the first few pizzas didn't turn out as I'd hoped. I found that they were a little burnt on one half and not cooked properly on the other – the kids were less than impressed by the first ones we served up.
Reading the guidelines again (always a good idea to do this properly before you cook obviously), I worked out that we needed to rotate the pizza in the oven after 20 or 30 seconds to make sure it cooked evenly. Problem solved and I was soon churning out beautifully cooked, delicious pizzas that were ready in around 60-90 seconds. These ones definitely got a big thumbs up from the kids.
I found that the pizza oven maintained its temperature really well, as long as I kept it topped up with pellets during cooking. I was able to take one pizza out, put the door back on, prep the next pizza and put it straight in to cook without any problems. There was no need to wait for a prolonged period for the oven to heat up again.
If you want to increase the heat inside the Ooni Fyra, you can simply adjust the chimney vent. By opening the vent and ensuring the chimney cap is removed, it will naturally increase the airflow inside the body of the oven and as a result boost the internal temperature.
One thing to watch out for is that if you are removing the door on the oven to turn the pizza or remove it, a slight gust of wind can cause a small backdraft, and flames will flick out of the rear of the oven. There's no concern to anyone at the front of the oven who is cooking pizzas, but you might want to make sure the rear of the oven is pointed away from where children in particular could walk past.
How easy is it to clean the Ooni Fyra pizza oven?
There's very little to do when it comes to cleaning the Ooni Fyra – another great selling point. Once the oven has cooled down after use (which can take a couple of hours), you simply remove the grate and empty the ash from it. I also tend to wipe the pizza stone with dry kitchen towel to remove any food residue. The exterior can be wiped down with a wet cloth and soapy water. And that's it really! It really requires minimal effort.
You do need to wait for the oven to cool down completely before storing it or placing the cover on it. For a full clean, Ooni advises that you run the Fyra at full temperature for 30 minutes to burn off any excess food.
After two years of use, our Fyra still looks in great condition and we've had no problems with keeping it clean or it not working properly.
Optional extras
As well as a pizza oven cover, pizza peels and serving boards, there's just about every Ooni-branded pizza oven accessory you could imagine to go with your Ooni Fyra. From thermometers and pizza oven stands to pizza cutters and even topping stations with compartments for all your favorite toppings, the list is pretty impressive.
These pizza oven accessories can quickly add to the cost of your pizza oven though, so although they are great additions to your outdoor cooking setup if you have the budget, they're not all essential.
I would definitely recommend you invest in a good pizza peel though as it would be pretty impossible to cook a pizza in the oven without one. I'm also planning to buy a second one this Black Friday thanks to the discounts on offer to make it easier to set up a bit of a pizza production line. Not necessary when you're just cooking for a family of four, but when catering for more than that you might find it helpful to be able to prep a pizza on the additional peel while you're using the other peel to get the first pizza in and out of the oven.
We've also replenished the wood pellets for the pizza oven, choosing to stick with the Ooni-branded hardwood pellets we were originally sent as they worked so well. A large 10kg bag of pellets (from Ooni) lasts us a long time, so there's no need to worry about how much it costs to run a pizza oven once you've bought it.
How does the Ooni Fyra pizza oven rate?
Reading some of the nearly 2,000 reviews of the Ooni Fyra on the Ooni website gives a pretty good indication that lots of people love this portable pizza oven as much as I do. Most people comment on how easy it is to set up, what good quality materials it's made from and how portable it is. It's clear that people are also really impressed by the quality of the pizzas it cooks.
I couldn't agree more with this as I can't rate this pizza oven highly enough. It's definitely convinced me that pizza ovens are worth it and they aren't an impulse buy that you won't use much.
This type of pizza oven is easy to put together, takes up minimal space and is lightweight enough to easily move it to where you want in your backyard. Even if you only have a small patio or balcony, this would be a great buy, and the wood pellets don't take up much storage space either. It's easy to cook with too, and before long you'll be happily cooking your favorite pizza oven recipes with ease.
If you think you might prefer the ease of cooking with gas, we've also reviewed the multi-fuel Ooni Karu on Gardeningetc, which offers you the flexibility of cooking with either wood or charcoal or gas. It's slightly more expensive than the Fyra, and you will need to buy an additional gas attachment too, but our reviewer was also impressed by how easy it was to use and the quality of pizzas it produced.
Alternatively, the Ooni Koda just cooks with gas, so if you haven't got space to store fuel and like the idea of a small, portable oven like the Fyra, this one could be the one for you. It also comes in a bigger size for cooking 16in pizzas.
Don't be fooled by the Fyra's diminutive size, however, as this pizza oven is more than capable of delivering delicious pizzas that are just as good as those from your favorite pizza restaurant.
It's been a fabulous addition to our outdoor entertaining setup since we first started using it two years ago, and we use it just as regularly as we did when we first got it. The kids are already planning plenty more pizza party nights throughout the year, so we'll be firing it up again soon!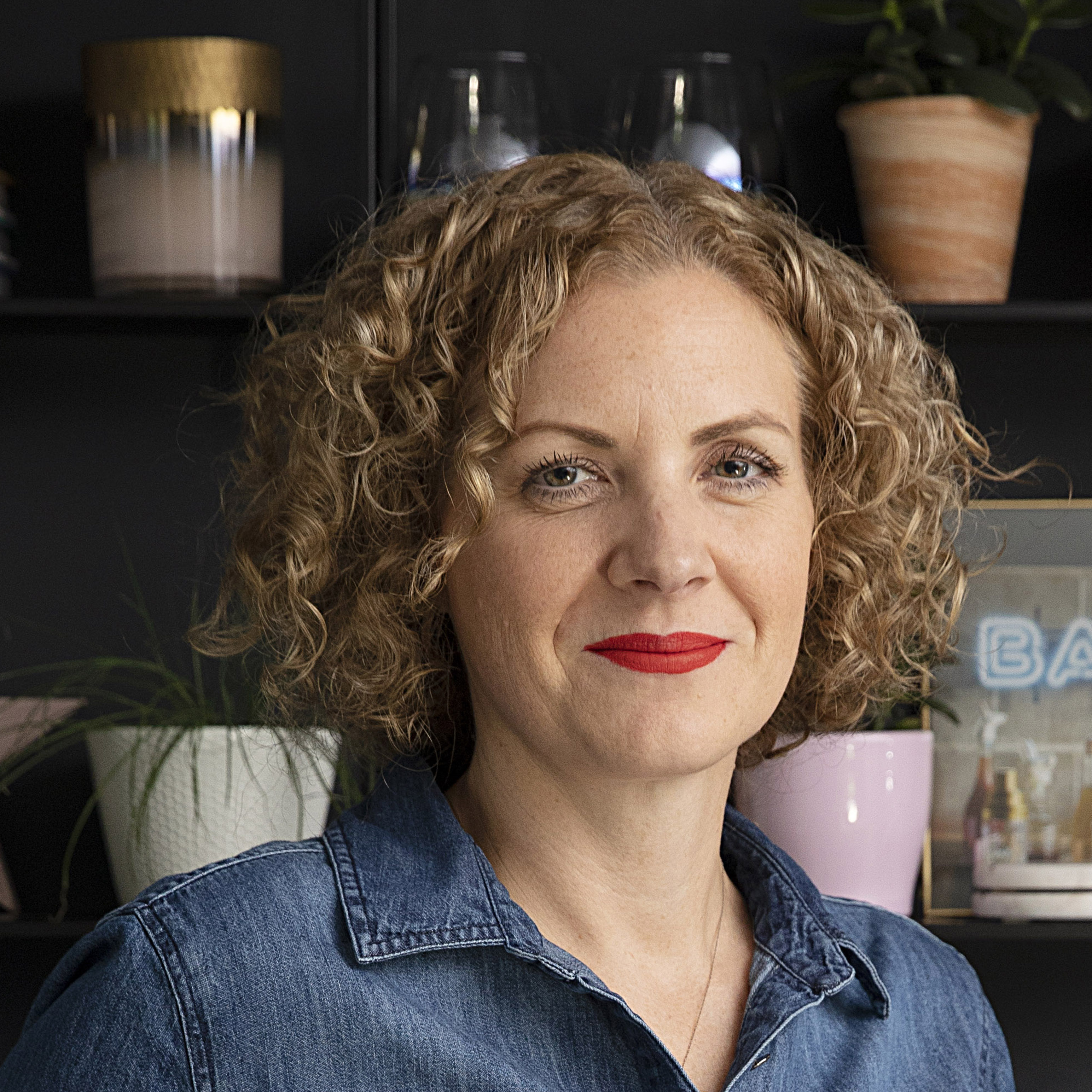 For the past 18 years, Beth has worked for and contributed to a number of leading magazines in the UK, including Real Homes, Ideal Home, Period Living, Grand Designs and Good Homes amongst others. Now the editor of Gardeningetc.com, Beth's attention is firmly outdoors. Her own garden is a really important part of her family's home, and she loves spending time tending to the veg patch or entertaining friends and family at a summer BBQ or alfresco pizza night.