Best weed eater: 5 great grass trimmers to keep your yard manicured
Trim and edge those grassy spots where your lawn mower won't reach with the best weed eaters around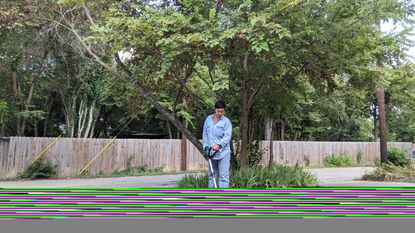 (Image credit: Alex Temblador)
Mowing your yard is just one step in a good lawn care routine. The second most important step? Weed eating.
Whether you use the term 'weed eater' or 'trimmer,' it's a tool that cleans up wild bouts of weeds and the edges of a yard where stray bits of grass grow. With the right weed eater, you can trim long weeds near pathways and trees and cut away grass that extends over concrete sidewalks and driveways. The best weed eaters are also great to use in hard-to-reach spaces, like under hedges, a flowerbed, on a sloped incline, or anywhere else even the best lawn mower doesn't fit.
And, with advances in battery technology, there isn't a single corded weed eater in sight on our list. Choose from a wide range of cordless options, whether gas powered, or rechargeable.
Peruse our list of favorite weed eaters and find one that will elevate your yard and turn heads on the block – all with minimal effort on your part.
1. RYOBI ONE+ 18V 10in Cordless Battery String Trimmer and Edger
Best overall weed eater: a lightweight and easy to maneuver design
Specifications
Power : Battery
Cutting width: 10in
Shaft length : 42in
Weight: 4lb
Reasons to buy
+
Affordable
+
Very lightweight
+
Automatic line feeder
+
Shaft has a press-and-turn (from edger to trimmer) conversion design
Reasons to avoid
-
Shaft may be too short for taller individuals
Sometimes a simple design is the best you can ask for in a weed eater. The RYOBI ONE+ Battery String Trimmer and Edger is perfect for homeowners with average-sized yards and weed-eating needs. Its lightweight and battery-powered design make it easy to maneuver, while the two-button safety design helps prevent accidents. When you want to change it from a trimmer to an edger, simply push a button on the shaft and rotate it until the buttons line up again.
This trimmer has a 10-inch cutting width and curved design which is perfect for regular lawn care. The trimmer line feeds automatically when you hold the button on the bottom handle. Exchanging an empty spool with a new one takes seconds to do, allowing you to return to weed eating in minutes.
2. Husqvarna 129C 17" Cutting Path Gas String Trimmer
Best gas-powered weed eater: this gas trimmer can easily tackle large areas
Specifications
Power: Gas
Cutting width : 17in
Shaft length: 62.5in
Weight: 10lbs
Reasons to buy
+
Large cutting width
+
Powerful
+
Easy to start with Smart Start technology and Auto Return Stop Switch
Reasons to avoid
-
Gas and oil must be mixed
The word 'powerful' comes to mind with the Husqvarna Gas String Trimmer. It has a whopping 17-inch cutting width which can be incredibly helpful if you have a large swath of yard a lawn mower can't access or thick weeds that would otherwise ruin a mower. As is the case with most gas trimmers, you'll need to tap the trimmer head against the grass to release more line.
This weed eater runs on a mixture of unleaded gas and 2-cycle oil. With Smart Start technology, users will have an easier time starting the trimmer. If you need to turn off this Husqvarna trimmer for any reason, the Auto Return Stop Switch assists in restarting the trimmer quickly again.
At 10lbs, the Husqvarna Gas String Trimmer isn't particularly lightweight, however, the curved shaft design helps to distribute the weight more evenly so you can use it for longer periods of time.
3. BLACK+DECKER 20V MAX String Trimmer
Best battery-powered weed eater: long battery life makes it a great choice for large yards
Specifications
Power: Battery
Cutting width: 12in
Shaft length: 44in
Weight: 5.7lbs
Reasons to buy
+
Wheeled edger
+
Longer lasting battery
+
Automatic feed spool
+
Two different speed settings
Reasons to avoid
-
High-speed setting will cause battery to die quicker
You can count on the BLACK + DECKER 20V MAX String Trimmer to edge and trim your yard to perfection. With a LBXR2520 battery, users have 66% more battery capacity which results in longer run time. This is especially good if you have a large yard.
The folks at BLACK+DECKER designed this weed eater to adjust and transform to be more comfortable to use. Not only can you turn it from a trimmer to a wheeled edger, but the height and the handle can be adjusted to fit your preferences.
Use the high-speed setting for tough jobs and the lower speed setting to extend the battery run time. One of the best highlights of this weed eater is that it has an automatic feed spool, which means you don't have to 'bump' the weed eater. It does it automatically for you!
4. SnapFresh Cordless String Trimmer
Best stringless weed eater: adjustable design for ease of use
Specifications
Power: Battery
Cutting width: 10in
Shaft length: 36.6-45.7in
Weight: 6.39 lbs
Reasons to buy
+
Telescopic handle
+
Double start safety lock
+
Resin blades can cut through small shrubs
+
Head tilts to four different positions
Reasons to avoid
-
Resin blades break down if they hit concrete, trees, etc.
It takes less than 10 minutes to set up the SnapFresh Cordless String Trimmer. The battery comes fully charged so it's ready to go. Unlike the others on the list, the SnapFresh trimmer is outfitted with resin blades, rather than string (despite the name), to cut through weeds, grass, and small shrubs. When the resin blades break down, just grab one of the 20 replacement blades provided in the packaging.
The telescopic handle lets you adjust the height of this trimmer between 36.6–45.7 inches. At the bottom of the shaft, you can change the position of the head to four different tilts. Even the handle can be slightly adjusted to be more comfortable in your grip.
The SnapFresh has a Double-start safety lock that is designed for people who are either right or left-handed. You'll need to hold the safety lock and the power switch at the same time for the trimmer to power up.
Best lightweight weed eater: cordless option for small and medium yards
Specifications
Power: Battery
Cutting width: 12in
Shaft length: 36.3in
Weight: 6lb
Reasons to buy
+
Lightweight
+
Turns into a wheeled edger
+
Easy button automatically feeds the spool
+
Trimmer head adjusts to 90 degrees
Reasons to avoid
-
Shaft may be too short for some
At only six pounds, the WORX WG163 GT 3.0 20V Powershare 12" Cordless String Trimmer and Edger makes weed eating a quick and efficient task. When you're done trimming your yard, convert the tool to a wheeled edger. The flower guard will help you neaten up borders without damaging other plants.
Instead of bumping the head of the weed eater on the ground, WORX has outfitted this trimmer with a button that automatically feeds more string line. When trimming and edging on sloped terrain, you may want to tilt the head of this trimmer up to 90 degrees.
Keep in mind that this battery-powered trimmer only has a 12-inch cutting capacity and a 20V battery. The battery and motor have the capability to edge and trim small-to-medium-sized yards. Large yards or thick weeds will require a backup battery to replace when the first one runs out of juice, but these are available to buy as spares.
Gardeningetc rated 4.5/5 stars: read our full Worx GT3 Grass Trimmer review
Things to consider before buying a weed eater
Why you can trust Gardeningetc Our expert reviewers spend hours testing and comparing products and services so you can choose the best for you. Find out more about how we test.
If you're always looking for effective ways for how to get rid of weeds, investing in a weed eater is a practical solution as that's one of its main functions. However, they can also be used to neaten up your lawn edging ideas and tidy up rogue tufts of grass in hard to reach places. Not all are as multifunctional though, so before you choose, decide exactly what you will be using the trimmer for. These considerations are a great starting point.
Survey your land for requirements
Look at your yard and determine where and how you might need to use a weed eater. Do you have a small backyard that only needs some trimming and edging? A battery-powered weed eater will do the trick. Does your yard have slopes? Then you'll need a weed eater with an adjustable head.
If you are looking to sort the borders between lawn and garden, check out these garden edging ideas for a more orderly space.
Replacing the line
While some weed eaters use resin blades (which are fairly easy to replace), most weed eaters use a string trimmer line. However, not all trimmers have automatic feeds. This means you might have to cumbersomely replace the line by hand. Some weed eaters can only be outfitted with pre-cut lines, which are easy to install but require you to stop and replace them more often. Others, like the Ryobi, simply require users to replace the spool with another.
Weight
Gas weed eaters may be more powerful and last for longer periods of time, but they tend to be pretty heavy. If weight is important to you, look for trimmers that are less than eight pounds and check out battery-powered ones. The batteries are lighter than before and often come with a spare so you aren't carrying surplus weight but can get more juice as needed.
Cutting capacity
Do you have large areas of lawn where you can't use a lawn mower? If the answer is yes, look for a weed eater with a large cutting capacity. Anything over 15 inches will do the trick. Alternatively, our lawn ideas could help you reassess your layout for something easier to maintain.
Shaft design
Weed eaters have two different types of shaft designs. Curved shaft trimmers are lighter, more balanced, and tend to be shorter, making them a bit easier to use. However, straight shaft trimmers could be more comfortable for taller individuals. They are also better designed to reach under hedges and shrubs.
Brushcutters
Some weed eaters can handle brush or shrubs with think branches. These are a good multi-use tool if you have lots of weeds, brush and perhaps ornamental grasses to manage. If you need something more heavy duty for bigger hedges and branches, you will need the best hedge trimmer instead.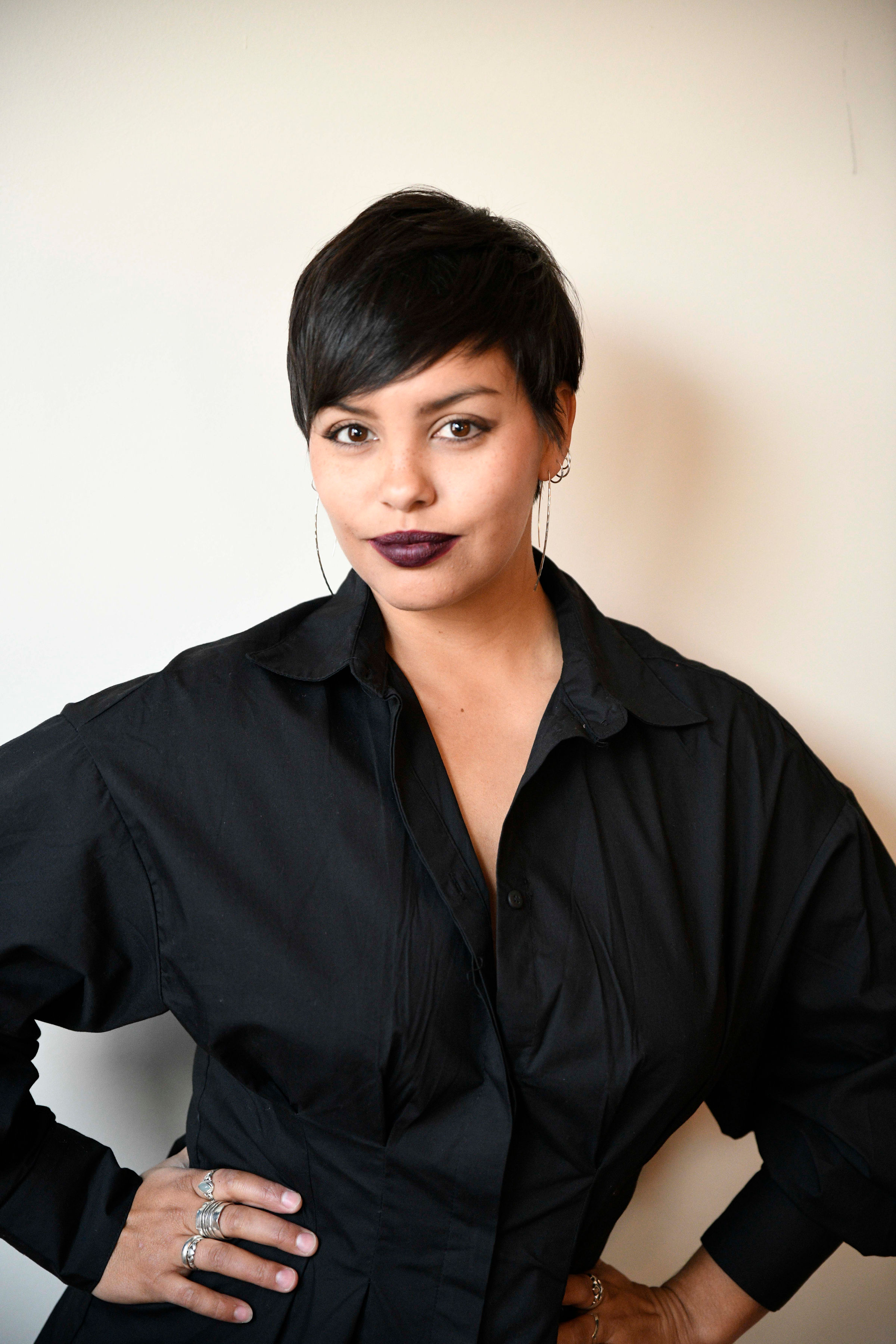 Alex Temblador is a Dallas-based award-winning author and freelance writer that has covered home, design, architecture, and art in publications like Real Homes, Gardeningetc, Home & Gardens, Dwell, Architectural Digest, Artsy, Neighborhoods.com, Culture Trip.