Best plants for window boxes: add these top picks to your displays
From flowers to fruit, we reveal how the best plants for window boxes will add instant kerb appeal, colour and scent to your garden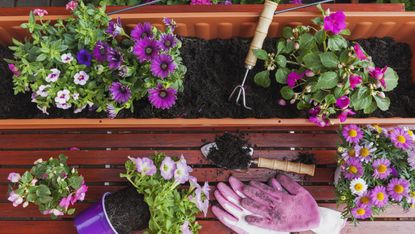 (Image credit: Getty Images)
Choosing the best plants for window boxes will ensure you create a long-lasting display, which will give pleasure to you and to passers-by. The beauty of a box is that you can either ring the seasonal changes, or plant something more permanent. Neither option will bust the budget.
It is worth taking your time to plan and design your window box ideas. Although it is only a small space, the right plant combinations can create real impact.
First, measure the window sill and buy the widest and deepest planter you can find to fit. Deep containers will give plants more space for healthy roots to develop, and the depth will allow for better moisture retention, which means less watering for you.
Once you know how much space you have to play with, it's time to find your perfect plants. You'll find our top selection below, along with tips on creating the perfect display.
How to choose the best plants for window boxes
One of the first things to do when choosing the best plants for window boxes is to work out out your planting style. Do you prefer more minimalist modern garden ideas? Cascading and romantic styles? Simple Scandi neutrals? Hot colours or classical elegance?
A key point to bear in mind is that the best plants for window boxes are those which are low maintenance. If you are going for a floral look, they should have a long flowering period so that you are not left with two weeks of colour, followed by months of boring green leaves. Tall, spindly or floppy plants will not work well, nor will those with dense and bushy foliage which could block out light and obscure the view from the inside looking out.
According to Isabelle Palmer, author of Modern Container Gardening and owner of The Balcony Gardener the perfect window box should contain 'a thriller, a filler and a spiller.' The thriller is the focal point, which should be complemented by an upright plant (the filler) and the spiller is a trailing plant which winds its way over the edges to soften them. She also recommends planting in odd numbers (one, three or five etc), as this is more pleasing to the eye.
Create a spring window box display
Nothing says spring like a burst of yolk yellow narcissi. Bulbs can be brilliant for window boxes, and if you choose dwarf daffodils such as Tête à Tête (shown here with Erlicheer), they won't grow too long and lanky.
If you've already read our guide to planting bulbs, you'll know it's best to plant the bulbs in the autumn and wait for a spring display, or alternatively you can buy some ready grown ones from a garden centre in late winter.
Add trailing foliage to soften the container edges. Helichrysum Petiolare Silver, also known as the Liquorice plant, is a pretty choice. Or try Dichondra argentea 'Silver Falls' which is an evergreen.
After they have finished flowering, spring bulbs will need to be replaced with summer blooms, but you can lift the bulbs out, store in a cool, dry place and replant them next year.
Add trailing plants to your window box
Plants which grow across and downwards are wonderful for window boxes because they won't obscure your view or take the light away. They will also colonise the window box, concealing the edges. Choose the right ones and you will get a magical, long-lasting feature from May to the first frosts in October or November.
Easy care bedding plants include trailing petunias (pictured), bacopa and calibrachoa which will last for one season only. Snip off the dead heads to keep the flowers coming, and give them a weekly feed with a plant food such as Tomorite, which encourages more blooms to grow.
Mexican Fleabane, with its tiny starry white daisies, is another window box superstar, creating a tumbling froth of flowers. This plant flowers for months, and it is a perennial, which means that it comes back year after year.
Combine fruit and flowers in your window box design
Pair some long-lasting flowers with juicy summer fruits and you have a window box marriage made in heaven. Pelargoniums planted with strawberries complement each other, and they would be perfectly placed on a sunny kitchen window sill.
Pelargoniums are easy care plants, resistant to pests and diseases, and they will last for one season outside. There's a huge range of colours available from lipstick pink ('Horizon Rose') to blushed white ('Designer White') as well as red and purple.
In many climates, strawberries should be planted in late spring/early summer, spaced around 25cm apart in the window box. Place them so that the crown (the part of the plant where the leaves emerge) sits just above the surface of the soil. Keep them well watered, aiming for the roots, not the leaves of the plants. Feed weekly with a tomato food when the first flowers appear.
There's more advice on how to grow strawberries in our handy guide.
Use no-fuss evergreens for a year-round window box display
Window boxes don't have to be flamboyant and full of flowers. The easiest, most low-maintenance option is to plant evergreens. They will (almost) look after themselves and they will not need replanting from season to season. Plus, they are a good choice for window ledges which don't catch the sun.
Try dwarf conifers, trailing ivy, fatsia japonica and euphorbia. Mix and match foliage textures to create extra interest, or repeat the same plants in a row for some minimalist chic.
If you fancy a change, leave the evergreens in place year round, and simply underplant them with some easy bedding plants such as pansies or violas. Just add a few handfuls of extra compost and use a small trowel to ease the plants gently into the soil. Firm them in, and water well.
Want to add evergreens elsewhere in your garden too? Our 10 best evergreens that are easy to grow in any garden are a great place to start.
Stick to a limited colour palette for a elegant look
Mix and match the flowers but stick to a simple palette for a classy and elegant window box. Here, we are showing trailing lobelia and bacopa, selected in complementary shades of purple and lavender, which have been interplanted so the colours mingle.
These are bedding plants which will give a great display from early May to the first frosts. Trim off any dead leaves or flowers and water them regularly to encourage a consistently fulsome display.
What can you put in a window box besides flowers?
If you've been thinking of how to create a herb garden, a window box could be the perfect solution as they make a lovely feature. The trick is to combine herbs which enjoy the same growing conditions. Rosemary and thyme are perfect partners, as both are Mediterranean herbs which can cope with dry conditions, full sun and hot climates.
Or try creeping thyme paired with prostate rosemary and add some variegated sage. Lemon verbena and lemon thyme is another great combination. Not only does it smell delicious, the thyme spreads around the verbena roots, creating a moisture-conserving mat of foliage. There's more advice on the best herbs to grow in your garden in our guide.
If you fancy learning how to grow chillies, a kitchen window box can be an ideal spot for them, adding a splash of vibrant colour and a mini-crop for the kitchen.
Don't overlook grasses either. While many are too tall and bushy for a window box, lower and slower growing varieties such as Festuca glauca could make a stylish option.
What can you plant in a window box in winter?
Evergreen shrubs are a top choice for the colder months. Green doesn't have to mean boring: choose varieties with berries for added interest. Gaultheria procumbens (checkerberry) has vivid red fruits on dark foliage, and it's a dwarf shrub, so it is suitable for compact spaces. Skimmia is another top pick for bright berries. Plant with ivy, which will trail over the container edges.
Winter pansies, violas and hardy cyclamen (Cyclamen hederifolium) are some of the best plants for winter pots, creating a softer, prettier floral feature and the ones with white petals look stylish when planted in zinc boxes. Heather is another good choice for winter windows. It needs to be planted in ericaceous (acid) soil, which can be bought in bags from garden centres.
How many plants should be in a window box?
For bedding plants (which last for one season only), you need to leave space for growing but ideally no gaps or visible soil once they have matured. As a rough guide, use 9-10 plug plants (this means small young plants) for a 40cm diameter pot.
If you are planting shrubs or some evergreen topiary, they will need more space to grow. Check the plant label for the ultimate spread (width) that they will reach and use this as a guide.
Planting a window box: step-by-step guide
Once you have decided on your plant combination, work out how many plants you need for the space (see above).
Make sure that the window box has plenty of drainage holes.
Half fill the container with compost.
Put the plants in position, rearranging them until you are happy with the look.
Add more compost, until it reaches around 2cm from the top. This means that the soil will not spill out when you are watering, making a mess of the window ledge.
HOW TO KEEP WINDOW BOXES LOOKING GOOD
Flowering plants should be deadheaded regularly to keep the blooms coming. Snip off old flowers with a pair of sharp scissors or a set of the best secateurs.
Feed the window box weekly. It is best to use a liquid plant feed, diluted according to the instructions.
Keep the window box well-watered. If it stands under the shelter of a roof, the plants won't get the benefit of even heavy rain showers. Not sure? Push your finger into the soil, and if it feels dry, the plants need a drink.
If you live in a warm climate, opt for drought-resistant plants, such as cacti or succulents, which will need very little watering. There's advice on how to grow succulents in our guide.
For evergreens or permanent plants, refresh the compost in the spring. Scrape off the top 10cm or so and replace with fresh new soil and some fertiliser granules.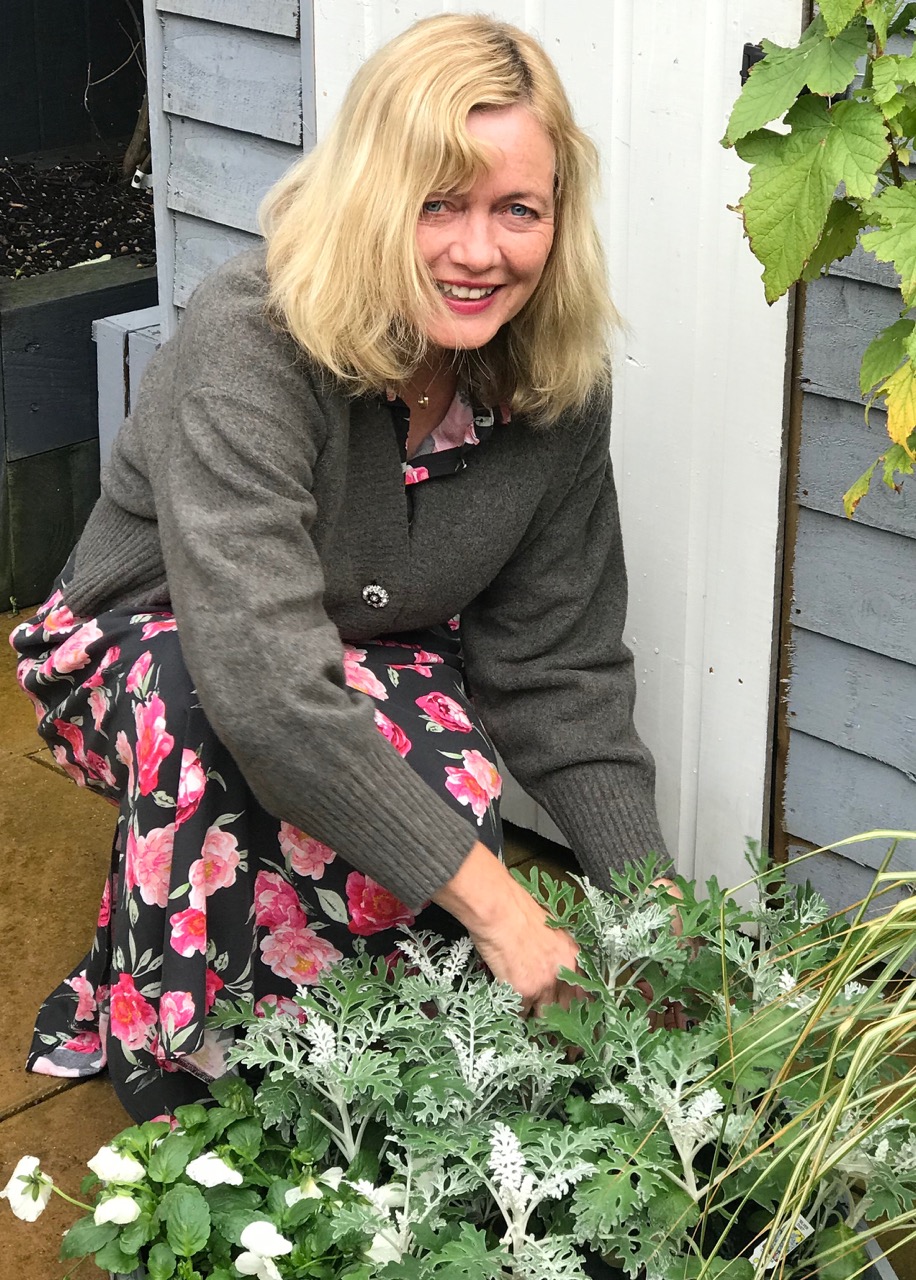 An experienced freelance journalist, editor and columnist writing for national magazines and websites, Fiona now specialises in gardens. She enjoys finding and writing about all kinds, from the tiniest town plots to impressively designed ones in grand country houses.