How much does a cottage garden cost? What to budget for when recreating this romantic style
How much does a cottage garden cost? What to budget for when it comes to plants, paving, fencing, and more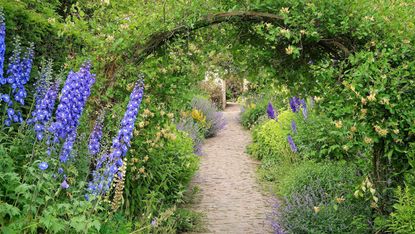 (Image credit: Peter Mulligan/Getty Images)
How much does a cottage garden cost? What to budget for does depend on a few factors – mainly the size of your plot. However, if you've been busy browsing our cottage garden ideas and are tempted to recreate the look, we think you'll be pleasantly surprised.
As it happens, a cottage garden is one of the most affordable styles to recreate at home. And, as natural materials, reclaimed features and flowers grown from seed are key aspects to this whimsical and romantic look, you may not have to budget for long before you can get started.
But, every garden needs to start with some sort of plan, and that includes considering the costs. So, if you're ready to create your own flower-filled cottage garden, read on for our top tips on what to expect to pay, plus expert advice on how to make your money go further.
1. Fill flowerbeds with annuals
When we think of cottage gardens, the first thing that pops into our head is the plants. After all, cottage gardens are renowned for their show-stopping borders bursting with blooms and surrounded by gleeful butterflies and bees.
But it's understandable to feel wary of the costs – surely all those blooms are expensive. Or are they?
Well, as it turns out, filling your cottage garden with flowers doesn't have to cost a fortune, due to the affordable and beautiful option of annuals.
'Annuals are a great way to fill a border for very little money,' says landscape architect Victoria Wade. 'Cosmos are my favourite cottage garden annual, they are so easy to grow, the bees love them and they will give you buckets full of cut flowers all summer long.'
We love Cosmos too – from classic 'Purity' and peachy-mauve colours of 'Apricot Lemonade', to the frilly 'Double Click' varieties, such as 'Rose Bonbon'.
But, there are plenty of other of annuals to experiment with too when it comes to your plot. Other examples include sweet peas (a personal favourite – who can resist their scent?), Zinnias, Nigella, field poppy, Nicotiana, and many, many others.
The best news? They can all be grown fairly quickly from seed. In fact, many types can be sown straight into the ground (although do check the instructions on the packet first). Of course, you can also give them a head start for early flowering by sowing in trays indoors. And a packet of seeds is really rather affordable indeed. One singular packet of poppy seeds, for example, can give you a maximum of 300 blooms, all for around £2.99 (try the 'Supreme' variety from Thompson & Morgan) or $4.95 for 500 (the very pretty 'Pandora' from Burpee).
Use annuals to fill pots, borders and beds – all you really need is a handful of packets per year (depending on how big your plot is of course), to create a flower filled haven. For small plots, this could cost as little as £20, or $25.
Plus, seeing as annuals will only last the year, you can enjoy the freedom of experimenting with new colours and varieties over time. Take a look at our guide on how to grow flowers from seeds for more advice.
2. Invest in perennials
Unlike annuals which only give a one-year show, perennials will continue to flower again and again. They often require less maintenance, too, making them a good option for low-maintenance garden ideas.
However, their longevity means they are often more expensive than annuals. So, if you're on a budget, treat these plants as investments. Many perennials make the best cottage garden plants, but start with just a few classics such as Digitalis, lavender, Geranium, Penstemons, hollyhocks, Delphiniums and maybe one of these 5 beautiful roses to introduce colour and scent to your garden. Then, add to your collection over time – filling gaps with annuals as you go.
Four plants of Echinacea can be around $28.95 and four Delphiniums in a mix of colours can be $27.95 (both from Burpee), whilst a lavender plant can be around $15 (Lowe's). In the UK, small favourites such as Alchemilla mollis or Achillea sibirica can be around £5 each, whilst Astrantias can fall around the £11.50 mark (try Sarah Raven for all).
Landscape Architect Victoria Wade says, 'If you are creating a cottage garden from scratch, it can be expensive to buy all of the plants you need.' However, she has a few extra tips to help you on your way:
'Many gorgeous cottage garden favourites can easily be grown from cuttings (Penstemon, Nepeta and Salvia, for example) or even from seed,' Victoria says.
'Encouraging plants to self-seed, such as Digitalis, Aquilegia, Verbena bonariensis and Erigeron karvinskianus, is a great way to create a beautiful, wild looking cottage garden and you get lots of free plants.'
'If your self-seeded plants aren't in the right place you can always dig them up and swap with a friend or a neighbour!' Victoria adds.
3. Opt for budget-friendly materials when it comes to hard landscaping
Hard landscaping is often the most expensive part of a new garden. However, with the cottage garden look, there are savings to be made.
Due to the laid-back and whimsical style, you don't need to splash out on fancy porcelain pavers. Instead, try to work with what you have, or can find locally for less, for an authentic cottage garden vibe. Reclaimed bricks, leftover rubble, old bits of stone, or even pieces of logs can all be used to create winding pathways through your borders, and are super affordable (or even free!).
You can create grass paths too, all you need is a box of lawn seed and one of our best lawn mowers.
You can also find concrete cobble-effect pavers from Lowe's for as little as $1.98 each. On the more pricey yet oh-so-convenient side, B&Q have created clever carpet stones to achieve a cottage garden effect quickly and easily, for £62.50 per metre square.
Our cottage garden patio ideas are full of inspiration for other ground covering materials.
4. Upcycle furniture and other accessories
Alexandra from The Middlesized Garden has a fabulous video on how to create a cottage garden, where she shares her expert tips on garden furniture and ornaments.
For furniture – 'Recycled and upcycled is a big thing' she says. And, 'the other cottage garden trend for furniture and ornaments is to be hand-made.' Alexandra goes on to offer ideas such as homemade benches, or adding a lick of paint to something you already have, or something you've bought cheaply from a chainstore. Why not check out our guide on painting garden furniture?
If you'd like to treat your plot to something new, then a bistro set makes a wonderful addition. They fall around the $200 mark from Lowe's, or the £125 mark from Sarah Raven and will add a quintessential cottage garden charm to a patio. Check out our best bistro sets for more ideas.
You may also want to add an obelisk or two – perfect for supporting these 5 stunning climbing plants for a cottage garden. Try Sarah Raven for beautiful wooden varieties around the £150 mark. Terrain's willow obelisks are also a lovely choice and are priced from $28 to $48, depending on the size.
5. Don't forget the fence
'The requirement for a boundary around a cottage hasn't really changed through the decades,' says Leigh Barnes of Jacksons Fencing, for 'keeping pets and family secure, protecting flower beds and also segmenting wildlife.'
Leigh continues, 'A palisade (picket) or Jaktop fence with its traditional diamond style are often used as a boundary, and originally this is because they were simple to construct on site with standard pieces of timber. The fence was often painted white to improve longevity and also produce an attractive and now iconic appearance.'
'More convenient panel versions of palisade and Jaktop fencing are now available on the market, making installation and achieving the traditional cottage garden look much easier. With long lasting guarantees without painting of up to 25 years, the only difference between a modern fence and traditional is the style.'
The team have a useful fencing calculator on their website, which offers customers a rough quote for their project. But, as a ballpark guideline for a fence with panels set to 1m high, they offer the following estimates:
To surround a small plot: £500
For a medium plot: £800
And finally, to surround a large plot: £1,500
So, as you can see, a cottage garden fence needn't be overly expensive. You can also buy ready-made picket style panels in 8ft lengths from Lowe's, for around $29 each.
So, how do I create a cottage garden for less?
By now, you hopefully have come to realise that cottage gardens are one of the most inexpensive styles you can create, but here's a handy checklist to help you streamline your savings:
Upcycle your outdoor furniture with a lick of exterior paint – we have lots of advice in our how to use salvage for garden upcycling ideas feature
Plant flowers from seed
Get creative with annuals, and invest in perennials
Learn to take cuttings for free flowers and foliage – head over to our guide on how to take cuttings from plants to get started
Use reclaimed materials for hard landscaping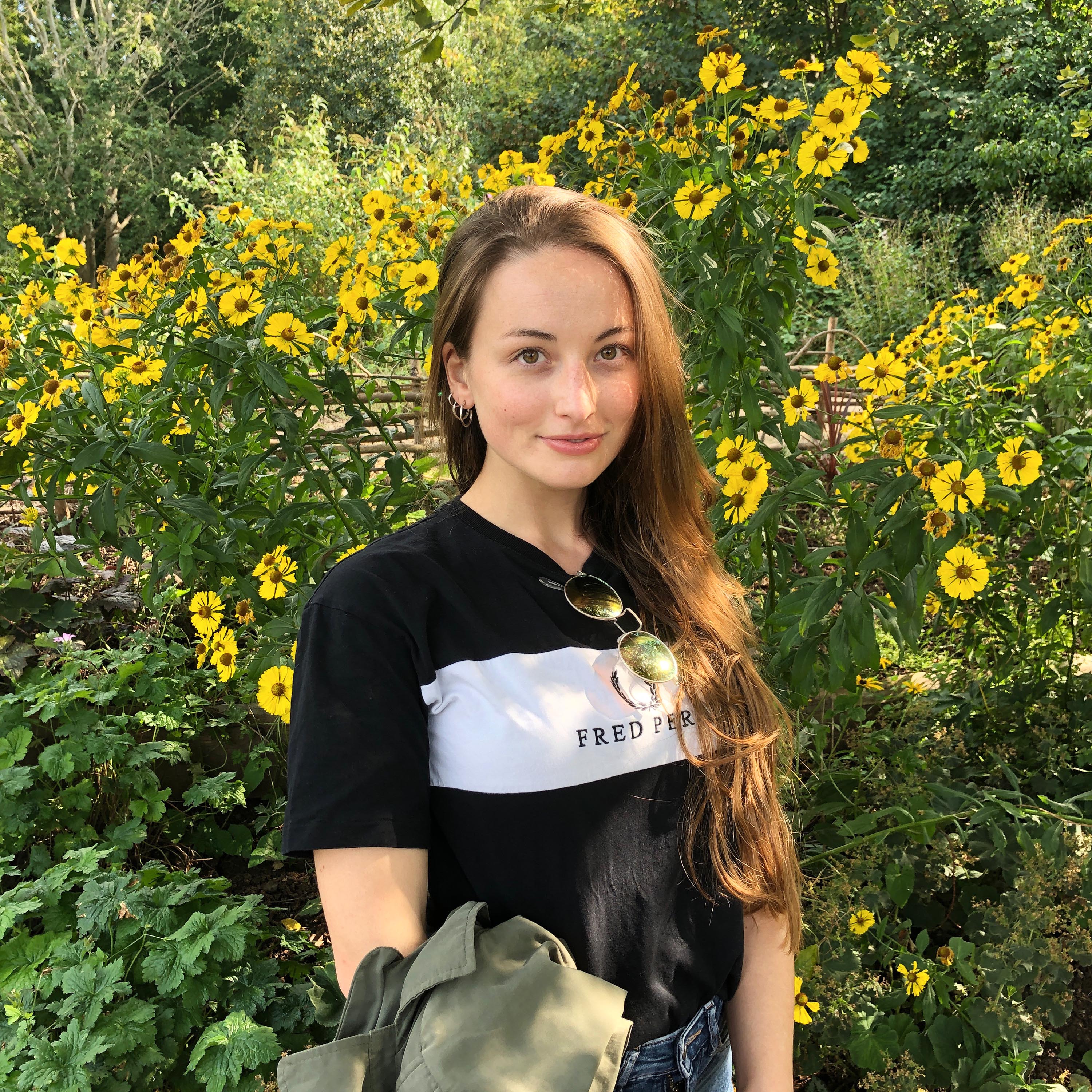 The garden was always a big part of Holly's life growing up, as was the surrounding New Forest where she lived. Her appreciation for the great outdoors has only grown since then. She's been an allotment keeper, a professional gardener, and a botanical illustrator – plants are her passion.