Gifts for gardeners: start your Christmas present shopping early with these Prime Day deals
Get ahead of the game and cross some Christmas presents off your list with our round-up of the best gardening gifts on Amazon today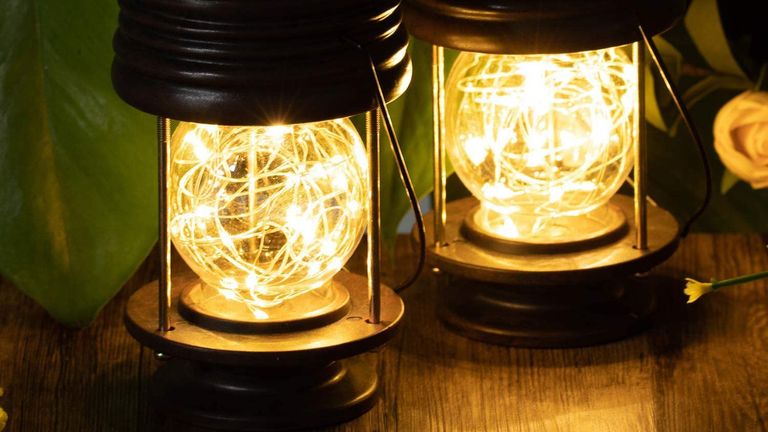 (Image credit: Amazon)
By Teresa Conway published
It's never too early to get organised and start thinking about your Christmas present shopping, so why not take advantage of the great Amazon Prime Day deals on offer today and find some perfect gifts now for the garden fans in your life.
We've rounded up some of the deals that we think will make thoughtful gifts for garden lovers. You might have people in your life who are new to gardening and need some kit to get them off to a good start. Or maybe some of your nearest and dearest have been gardening for a long time and you just want to treat them to something special that you know they'll love for years to come.
Christmas can be an expensive time so it makes sense to get ahead of the game and save on some great quality and thoughtful gifts. You might even like some of these enough to sneak them onto your own lists! Sign up to your 30 day free Prime membership to take advantage of these deals – simply click through using the link below. Keep scrolling for our favourite gift ideas, whether you live in the UK or the US.
Heathcote & Ivory In The Garden Gardening Gloves Set and Shea Butter Hand Cream Gift Set | Was £13.97, now £10.48
This  gift set will be a real treat for gardening lovers. The hand cream is inspired by an English garden with hints of sweet rhubarb and lilac blossoms. So protect the hands with the pretty printed gardening gloves and keep them nourished at the end of the day with the cruelty free hand cream.
Solar Hanging Lights 2 Pack 14cm Outdoor Solar Retro Hanging Garden Decorative Lanterns | Was £24.99, now £18.74
This set of two solar lanterns will bring vintage charm to a patio. They have a handle on them so they can be hung up high on a tree branch or pergola. They will give of soft, romantic glow which will delight someone who likes outdoor entertaining or dining alfresco. 
10 x Metal Iron Flower Pot Vase Hanging Balcony Garden Planter | Was £17.99, now £10.11
For your friends and family with a small garden or balcony then these hanging colourful pots will make a lovely gift. They will brighten up anyone's outdoor space when filled with pretty perennials.
Gardman Nest Bird Box | Was £17.99, now £14.39
Animal lovers will appreciate a brand new bird house to invite feathered friends into their backyard. This nesting box is a fresh green colour and will be a comfortable and welcoming home for native birds.
FLORA GUARD 3 Piece Aluminum Garden Tool Set with Purple Print | Was £23.99, now £18.99
The ideal starting kit for a new gardener. It contains three essential tools with a pretty purple pattern. There's a trowel which is perfect for potting up containers, a cultivar tool and pruning shears for keeping your shrubs and bushes neat and tidy. 
Succulent Plant Pot Wooden Pattern Theme | Was £7.99, now £6.39
This is a sweet keepsake which can be given to a son or daughter. The hand carved, wooden planter is the perfect size for a small succulent or herb plant. 
Back to the Roots Organic Mushroom Growing Kit | Was $29.99, now $15.93
This quirky gift will delight anyone, green fingered or not! Food enthusiasts will love adding these organic gourmet mushrooms to their dishes. The kit contains absolutely everything you need to grow them in just 10 days. Simply mist your kit with water and watch them grow!
EXQUIS HOME White Ceramic Flower Pot Garden Planters | Was $29.99, now $21.59
You'll be getting multiple gifts in this set as you get two pots with a pretty metallic detail. They're for indoor use so get these for your friends who are into their houseplants. The classic yet contemporary white ceramic pots will suit most people's tastes too.
Read more:
Teresa was part of a team which launched Easy Gardens magazine two years ago and she continues to edit it today. She is also the Gardens Editor on Homes & Gardens, Country Homes & Interiors, Ideal Home and Style At Home, so she is lucky enough to see and write about gardening across all sizes, budgets and abilities. What she is most passionate about when it comes to gardening are the positive effects it has on our mental health to grow and care for plants. Keeping our patches alive with greenery is great for the environment too and help provide food and shelter for wildlife. Finally, she finds it to be such a wonderful opportunity to tap into her creative side and she loves the feeling that she is crafting a space which has a life of its own. Audrey Hepburn summed gardening up perfectly when she said - "To plant a garden is to believe in tomorrow".