Best pressure washer 2023: 8 jet washers for outdoor cleaning tasks
Whether you are cleaning the patio, garden furniture or your car, the best pressure washer will make it much easier and cut time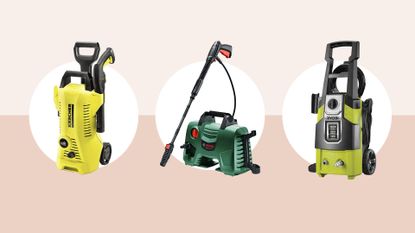 (Image credit: Future)
If you often find yourself trying to keep on top of outdoor cleaning jobs, owning the best pressure washer will make life much easier. From removing algae and dirt from paving and furniture, to giving the car a good clean, using a powerful jet washer means less time hosing, scrubbing and sweeping.
It also means you can harness the might of water and cut your need for lots of cleaning products, so they are really good for toxin-free cleaning. While many can be fitted with detergent to beat the grime, in most cases they are just using good old H2O. So if you are cleaning a space used by kids and pets, they are a safe option. And, while they might seem to use a lot of water, pressure washers actually use less than your average garden hose – just at a higher bar to blast away dirt.
Why else would you want to buy a pressure washer? As well as quickly cleaning large driveways and sprucing up garden furniture, they can be used for cleaning your car, windows and so much more. Anyone with a medium to large outdoor space and one or two vehicles will soon be glad they made the investment, but we have budget options for smaller spaces and occasional use too. There are even cordless pressure washers for cleaning on the go or where there is no way to connect to mains water and power. Need to get your lawn looking just as good as your patios and pathways too? Head over to our best lawn mower guide to find your perfect buy.
The best pressure washers 2023
Why you can trust Gardeningetc Our expert reviewers spend hours testing and comparing products and services so you can choose the best for you. Find out more about how we test.
The best pressure washer: a smart option that does an amazing job
Specifications
Cordless?: No
Weight: 17.8kg
Wattage: 2,800W
Cleaning pressure: 180 bar
Hose length: 10m
Reasons to buy
+
App assistance to guide and control your wash
+
T-Racer head for cleaning large surfaces
+
Great variable pressure
Reasons to avoid
-
Not for those on a tight budget
-
Heavy
If you need regular use from your pressure washer, have large patios and driveways to clean, and the budget to spend, you really can't beat the Karcher K7 Premium Smart Control Pressure Washer. As the name suggests, when paired with an app, it not only guides you through the stages needed for your clean, but also automatically adjusts the pressure for each part. This optimises your clean and makes sure you don't damage anything in the process.
What's more, it comes with a T7 T-Racer Surface Cleaner. To me and you, that is a big head that you attach to clean large surfaces with a sweeping motion – a bit like a floor buffer with a water jet. Those with lots of brick or blockwork will find that a must-have for easy deep cleans. It also has a 3-in-1 Multi-Jet for cleaning everything from furniture, to decking, windows and cars.
Sure, it is a bit pricier than many may be looking to spend on a pressure washer – but if you plan to clean lots of things on the regular, the cost per use will look pretty appealing.
Gardeningetc rating 5/5 stars – read our full Karcher K7 Premium Smart Control Pressure Washer review
Best compact pressure washer: this versatile washer is light yet powerful
Specifications
Cordless?: No
Weight: 7.9kg
Wattage: 1900W
Cleaning pressure: 135 bar
Hose length: 7m
Reasons to buy
+
Foldaway handle for compact storage
+
Lightweight and with wheels for easy maneuvering
+
Easy to switch between functions
Reasons to avoid
-
Not the best for big gardens
If you're looking for something lightweight, portable, and very easy to use, this Bosch model features 135-bar cleaning pressure making light work of your cleaning tasks. It comes with a three-in-one nozzle which offers fan, rotary and pencil jet. Rotary setting is well suited to cleaning paving with ease, though the pencil jet offers a more impactful clean on very stubborn dirt. Fan setting works well on cars and the angle can be adjusted as you clean, meaning no awkward twisting on your part.
The Bosch Universal Aquatak 135 also comes with a detergent attachment for cleaning embedded dirt or for use with car cleaning solution. This makes it easy to pre-treat grime before rinsing clean with the pressure washer. If required you can buy further accessories such as a brush attachment, a car cleaning kit, extension hose and patio surface cleaner. These all add versatility to what we found to be a great all rounder.
Our editor Beth tested this pressure washer on her patio and was impressed with how well it removed stubborn dirt and stains for her paving. After just one use there was a noticeable improvement in the overall look of her outdoor space.
Gardeningetc rating 4.5/5 stars – read our full Bosch Universal Aquatak 135 Pressure Washer review
Best portable pressure washer: a cordless wonder for easy cleaning on the go
Specifications
Cordless?: Yes
Weight: 1.65kg
Wattage: n/a
Cleaning pressure: 22 bar
Hose length: 6m suction hose
Reasons to buy
+
Lightweight for everyday cleaning
+
Cordless to allow portability
+
Doesn't need mains power or water supply
Reasons to avoid
-
Lower cleaning pressure than corded models
-
Not suited to large surface cleaning
For easy cleaning on the go, this compact and lightweight cordless model offers up to 10x the pressure of a normal hose. The battery offers 30 minutes' run time which is plenty if you want to clean something relatively small. You can buy the cleaner alone, with battery, or with a full kit including brushes, suction bucket and more – so there are different options depending on need and budget.
If you have other WORX tools that are a part of the brand's power share battery platform, this Hydroshot model could be a sensible choice as you can use a WORX 20V battery you already own.
Pressure and power are noticeably lower than lots of models on our list, meaning while it will handle medium soiling to bikes, cars, patios and furniture, you will be wishing for a bit more for bigger jobs. Our verdict – this is a must for on the go (cleaning bikes and cars when you are away) and for anyone who can't reach a power/water source with ease at home. If this isn't you, get a more powerful corded option.
Gardeningetc rated 4.5/5 stars – read the full Worx Hydroshot WG629E 20V Max Cordless Pressure Cleaner review
Best affordable pressure washer: great performance for a reasonable price
Specifications
Cordless?: No
Weight: 9kg
Wattage: 1800W
Cleaning pressure: 120 bar
Hose length: 5m
Reasons to buy
+
Compact with built-in wheels
+
Powerful 1800W motor
+
Easy to store
+
Good value for money
Reasons to avoid
-
Heavier than others on the list
-
Noisy
-
Needs accessories for cleaning large surfaces quickly
This Ryobi model offers 120-bar cleaning pressure to suit blasting grime in your garden. Its compact and upright design makes it particularly easy to store – you can store the attachments on the main body, too – and, with the integrated handle, it's easy to manoeuvre. It will not take up much room in your shed or garage at all. It comes with a five-metre steel-armed, kink-resistant hose and an on-demand detergent function.
The kit includes a trigger gun, Vario lance, turbo lance, and a 5m steel-armed hose. We found these really well suited to cleaning the car and for smaller gardens where you have lots of cleaning tasks, but it isn't necessarily the best for those with lots of large surfaces, unless you buy complementary accessories. For making patio and driveway cleaning easier, you need a surface cleaner head which costs around £30. This makes covering large expanses much faster than trying it with the lance alone.
The Ryobi RPW120B is a fair bit noisier than some of the other pressure washers we have tested, but it does the job well for a great price point so we think it is a great value buy for regular cleaning.
Gardeningetc rating 4/5 stars – read our full Ryobi RPW120B High Pressure Cleaner review
Best pressure washer for a quick and easy clean: a great helper for all cleaning tasks
Specifications
Cordless?: No
Weight: 12.95kg
Wattage: 2100W
Cleaning pressure: 145 bar
Hose length: 10m
Reasons to buy
+
Great range of attachments
+
Easy to set up
+
App guidance
+
Lengthy hose
Reasons to avoid
-
The hose and cable don't store neatly
-
Would benefit from brush attachment for cleaning vehicles
This model from Kärcher is a great all rounder for those who have lots of cleaning to do. It is really easy to use, and can be paired with an app to guide you through the stages of cleaning everything from windows to patios. There is also a plug and clean system to add detergent to your wash for a better clean – though our reviewer found it was very effective with water alone on her drive and windows.
It only comes with a couple of attachments – a vario lance and high pressure gun – so some might want to look for other accessories like a brush and the TRacer that come with the K7 Premium Smart Control above. This would help you get a quicker clean on large surfaces and the brush would be great for cars, which is where we felt this pressure washer wasn't the best.
We also really like the reach you get with this machine. The hose is 10 metres and the power cable is five metres, so for small to medium sized gardens it is just right. The only thing that isn't great for this from a small space point of view is that we found it quite hard to neatly put the hose and cable away. There is ample storage for the lances and a net bag on the back that we found handy for putting the cable in, but the hose is a bit unwieldy. We suspect it is meant to tuck into the net bag, but it is too big and attempts at winding the hose round the unit just result in messy pile.
Still, for half the price of the K7 Premium Smart Control, this is a very good cleaner from a leader in pressure washer tech.
Gardeningetc rating 4/5 stars – read the full Kärcher K5 Power Control Pressure Washer review
6. Nilfisk Core 140-6 Power Control
Best easy to use pressure washer: simple design for effective and easy use
Specifications
Cordless?: No
Weight: 8.7kg
Wattage: 1800W
Cleaning pressure: 140 bar
Hose length: 6m
Reasons to buy
+
Very easy to set up and use
+
Generous hose
+
Storage space for spare parts
+
Powerful for size and cost
+
Includes head for large surfaces
Reasons to avoid
-
Durable plastic, but some parts feel like they would be better made from metal
A great contender for anyone on a budget, the Nilfisk Core 140-6 Power Control washer is designed with ease of use in mind. Our reviewers said it was easy to assemble and get going and the simple controls are good for anyone who doesn't like complicated machinery.
Nothing has been overlooked on this compact model either. It comes with a surface cleaning head that makes cleaning big patios and driveways much easier, plus a brush head for cars and windows – as well as the usual power jet lance heads. There is plenty of storage space on the back of the unit for all of the accessories too, which is good news if you will be keeping it in a small shed.
The build is very solid and our reviewers were impressed with the quality for what is a fairly affordable pressure washer. That said, online comments did say that while the plastic does feel very durable, they felt some parts would be better made from a metal instead.
Finally, the length of the hose on this model is great. At six metres it is longer than similar models meaning a better reach.
7. Wilks-USA RX550i Electric Pressure Washer
Best high-pressure washer: the highest cleaning pressure out there
Specifications
Cordless?: No
Weight: 30kg
Wattage: 3000W
Cleaning pressure: 262 bar
Reasons to buy
+
Highest maximum cleaning pressure
+
Great accessories
+
Lightweight and easy to transport
+
On-board detergent take
Reasons to avoid
-
Heavy
-
Best suited to larger tasks
This is the best pressure washer for heavy-duty tasks. With a powerful maximum cleaning pressure of 262 bar, this pressure washer will help you to zip through your cleaning tasks in no time. It comes with a range of accessories as standard, including a patio cleaner and fixed brush attachment. It also has an extra-long hose (26 meters) and a five-metre power cable giving you impressive reach.
And while this is the most powerful pressure washer on this list, it's still compact enough to allow for easy storage.
8. Karcher KHB 5 Multi Jet – Battery Handheld Cleaner
Best cordless power washer: medium cleaning pressure for delicate surfaces
Specifications
Cordless?: Yes
Weight: 2.7kg
Wattage: n/a
Cleaning pressure: 24 bar
Hose length: n/a
Reasons to buy
+
No need for mains connection
+
Great for quick, small jobs
+
Compact small machine
Reasons to avoid
-
Not as powerful as other models
-
Only 10 min run time on the battery
If you're after a handheld pressure washer, then this battery-powered Karcher model is great. Best for smaller tasks, the KHB works well on delicate surfaces such as wooden furniture, bikes, or tools thanks to its medium cleaning pressure.
Lightweight and convenient to use, the KHB comes with a multi-jet and dirt blaster lance, as well as featuring a real-time, integrated, LCD battery display.
How to buy the best pressure washer
Choosing the best pressure washer for you comes down to more than just price. Consider what surfaces you want to use it on, how maneuverable you need it to be, and how easy it is to use for tasks such as cleaning decking.
Check the pressure
Take a look at the pressure to see if it will tackle the tasks you need it to. About 100-bar pressure should be fine for cleaning mud off bikes or bits of moss and dirt off furniture and decking. For patios, drives, and guttering, or anything with ground-in dirt, go for above the 120-bar pressure mark.
Cable size
Check how long the lead is, as well as the length of the attachments to check you'll be able to use it where you want to. Will it reach the end of the drive or up to your guttering? Cordless options are available but they don't tend to have as much pressure so are really only suited to those on the go, or people trying to clean where they can't reach a plug and tap. Want something to jet off your muddy mountain bike before putting it in the car? They are for you.
Attachments
All pressure washers come with an adjustable nozzle but see what else is included. A dedicated patio cleaning head will make speedy work of patios (especially when combined with the best patio cleaners) while brushes can be great for gutters and furniture.
What can I clean with a pressure washer?
Cleaning a patio or cars are what the vast majority of people use their pressure washers for, most of the time. However, they can also be used for decking and certain garden furniture, though we advise using a lower pressure setting for rattan and wooden garden furniture. You can also use them for windows and uPVC doors and, if you are lucky enough to own one, you can clean a hot tub with a pressure washer – carefully.
If you need more tips, check our guide on how to use a pressure washer.
Do pressure washers use a lot of water?
Because of the pressure, you will find a pressure washer actually uses less water than even the best garden hose would in similar circumstances. This is very much the case if you try using a normal hose for cleaning dirt off surfaces – a pressure washer does it much faster and more efficiently.
Some models of pressure washer are more water efficient than others though, so look into this if you are on a water meter. Also, do prep work like clearing things off your deck or patio before getting the pressure washer going to save time and water as you work.
Pressure washers v power washers – what's the difference?
Pressure washers go by other names including jet washers and jet sprayers. These all refer to a machine that uses pressure to blast dirt from surfaces. A power washer is slightly different, although many people use the term for what is actually a pressure washer. Instead of just using pressure, a power washer uses heated water which does mean they clean more effectively and quickly. However, many people opt for a normal (unheated) pressure washer because they tend to be more energy efficient.
If you have a lot of heavy cleaning to do, a power washer is worth the investment. For most households who will use one to clean the car every month, patios and drives seasonally, and windows every so often, a pressure washer will do.
Does hose length affect your pressure washer?
Your pressure washer will have an inbuilt hose with the lance attached for cleaning, but you will need a regular garden hose to connect it to mains water. This hose will need to be long enough to allow you to get the pressure washer in reach of everything you want to clean.
Some people worry that having a longer hose will decrease the pressure to the machine, but this is not the case. As long as water is flowing to the machine, all should be well as it is pressurised at the washer itself.
If you have issues with the pressure, check there is not an air lock in your machine. Some machines won't start if this is the case and you will have to press the trigger when the washer is not turned on to release any air. If you still have issues after doing this, check all hose connections at the mains and the unit itself and also check the hose for any leaks or holes.
What is the best pressure washer?
If money is no object you have to try the Kärcher K7 Premium Smart Control Pressure Washer. It makes every job super easy and it has more pressure and power than most of the washers on our list. The handy surface cleaner head also means it has the most versatility.
You can get surface cleaners with cheaper models and they can be bought separately for most of the models on this list. We think they are a must if you are looking to clean patios and driveways regularly as they cover more space in a short time, so factor this in and consider the added price of buying one if it isn't already included.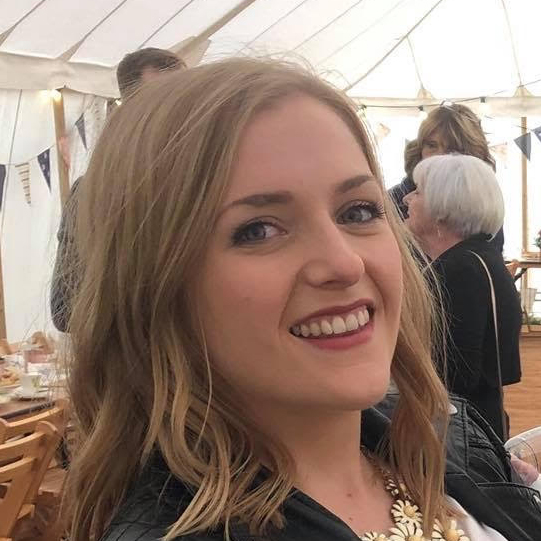 Editor in Chief, Homes Ecommerce
Lindsey is Editor in Chief for Homes Ecommerce, working on Gardeningetc, Livingetc, Real Homes, Ideal Home and Homes & Gardens. She loves helping readers find the information they need to make purchases for their property. When she isn't offering product recommendations, she's busy renovating her Victorian cottage and window shopping for the perfect garden furniture. She's in a never-ending battle with the weeds (so has decided to reframe her view of what a weed is), but loves creating a space for wildlife. She aims to give her garden a look that she describes as 'cottage garden for the 21st century'.