Autumn outdoor living ideas: 16 seasonal updates for your outdoor space
Outdoor living isn't just for summer. With these easy ideas for your garden and patio, you'll get to enjoy your garden for longer this year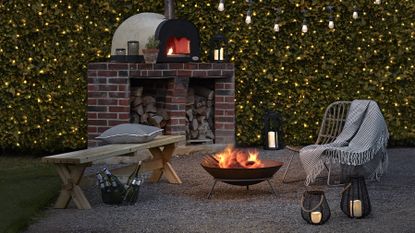 (Image credit: Lights4Fun)
Looking for autumn outdoor living ideas so you can still enjoy spending time relaxing in your garden over the coming weeks? With Halloween and Bonfire night on the horizon, it's the perfect time to take a fresh look at your outside space and add a few extra home comforts to cosy up your garden. Alfresco meals, twilight drinks and taking a moment to unwind, away from screens and the same four walls, can all continue with just a few extra additions and some brilliant garden design ideas.
Whether you add a fire bowl, patio heater or simply some garden accessories to change up your space, there's plenty of easy ways to give your garden a seasonal update that will make it perfect for cocooning on cooler evenings.
Or why not look at ways to encourage you to get outdoors and enjoy your garden more, with ideas for winter veg you can grow in a small veg patch, or clever tips on creating a garden hideaway where you can retreat with a good book at the weekend. Keep reading for our top ways to maximise the use of your outdoor space, whatever the weather.
1. Create an outdoor fireside
Snuggling up by the fire is one of autumn's joys, but you don't have to be cooped up inside. Recreate the hearthside in your outside space and you can spend many afternoons and evenings relaxing alfresco. Set the scene with one of the latest open-fronted designs – such as this Stig Fireplace by Adezz from Flora Select – position a comfy chair on either side and an outdoor rug underfoot. Tall log stores on either side make tactile 'walls' while a neat side table and container plant complete the homely scene.
2. Layer your lighting
Having a mix of the best outdoor lights is essential for a flexible and workable living space. The soft and inviting glow of lanterns and fairy lights are perfect for entertaining friends and family of an evening, but hopeless if you plan to be a little more productive or even attempt a game of cards. Look for stylish task lighting such as outdoor floor and table lamps – we love the tapered shape of this Emu Cone lamp from Go Modern – and dot around the lounge and dining areas, just as you would indoors. The resulting pools of light will extend your time outside and ooze boutique chic too.
3. Shelter in style
Sometimes just adding a 'ceiling' to your outdoor room is all it takes to cosy up a space, as this stunning garden design by Harrington Porter shows. Choose wisely and opt for a durable, all-weather shade to keep off any drizzle and sudden downpours and create a dry and welcoming spot beneath. Look for a quality design made from a high-density polyester fabric with side strapping and marine grade fittings for the best results. Tuck your seating area into a corner and you will also reap the added protection of a wall, hedge or fence plus gain on warmth and privacy too.
4. Stay flexible with a portable heating option
If you have a few different seating areas in your garden, go for a portable heating option that can be moved from space to another with ease. This sleek Glow fire pit from MAD Design Group doesn't need cables or gas connections which means it's fully portable and can be installed virtually anywhere. Powered by an AB8 ethanol burner, it delivers up to 12 hours of burning time, so more than enough for a few evenings of outdoor entertaining in one go. It looks good too, its soft curves coupled with industrial materials create a modern centrepiece for outdoor entertaining.
5. Keep furniture looking good
Weather – wet or dry, will take its toll on even the best garden furniture, especially if made from timber, so take some steps to protect it. Treat the wood surface to a fresh coat of Sadolin's Classic All Purpose in Light Oak and the surface will be sealed and protected from grime and moisture. Covering tables and chairs is another fail-safe option, especially if they are not in everyday use. Look out for quality, shaped outdoor furniture covers that are PVC backed, feature rust-resistant eyelets and vecro and drawstring options. A design with integral vents is also a must to stop mildew and condensation from forming.
6. Enjoy your own outdoor cinema
We've all had to be creative in how we amuse ourselves this year, so how about making your own outdoor cinema. The perfect way to chill with loved ones, its surprisingly quick and easy to set up and you can pick up one of the best outdoor projectors for around £150. Paint a section of flat wall or fencing to form a flat surface for your 'screen'. A pale, subtle shade such as Cuprinol's Garden Shades in Dusky Gem is ideal for a classy, neutral that looks good day and night. Next take a white sheet and add metal eyelets at each corner. You can buy a simple DIY kit for under £5 and its easy to do. Fix four screws or hooks to the fence or wall, to hold each corner of the sheet taut. Arrange chairs and rugs in front of the screen. Pile on the cushions, light the lanterns, bring out the popcorn and you are ready to go.
7. Choose a 3-in-1 combo
If you're short on space and don't have room for a separate BBQ, fire pit and pizza oven, why not combine all three in one practical (and incredibly stylish) design. The Morsø Forno Terra is a fire, grill and pizza oven in one and what's more it's on wheels, which gives you flexibility to move it even while it's in use. It functions as a natural gathering point for everyone to enjoy the cosy atmosphere late into the evening, along with an extra glass of wine. It can stay outdoors the whole year round too and is also self-cleaning – yay!
8. Add some seasonal accessories
While the big ticket buys such as patio heaters and fire pits are a sound investment for autumn outdoor living, you don't always have to spend a fortune to give your outdoor space a stylish and seasonal update. Adding a few fun accessories, such as these Autumn Leaves LED lights from Annabel James, will add some interest to an outdoor dining area or coffee table and will instantly cosy up your space.
9. Get organised
A key part of spending time outside is having everything you need close to hand. Nobody wants to settle outside with laptop or a cuppa only to find their favourite throw or lantern is still indoors. Stay one step ahead by introducing some smart storage into your favourite outdoor sitting area. Adaptable metal units, such as these Kolbjorn units from Ikea come as an open shelving unit or cabinet with doors and can hold a surprising amount of stuff. Made of galvanised powder-coated steel they won't rust. Available in Green or Beige they can be stacked or positioned in line to make most of your space.
10. Create a designer look
Choosing a statement fire bowl as the centrepiece of your outdoor entertaining area will create an instant focal point for family and friends, and this design certainly won't fade into the background. Crafted from frost-resistant iron, the outdoor Kew fire pit from Ivyline is a contemporary looking and practical choice that will add a design element to your outdoor space. It comes in a choice of either on-trend rusted iron for that industrial look or black. Its leaf-inspired design catches the eye whether lit or unlit.
11. Be soothed by water
Taking time to step outside each day has never been more important and with more of us working from home, the few metres beyond our back door is often as far as we get. Make this valuable space extra special with a few thoughtful touches. A comfortable place to sit, containers planted with swaying ornamental grasses or lush foliage and the calming sound of water from a water feature will all help to lower our stress levels, relax our minds and boost those feel-good endorphins too. This standing water feature, from Cox & Cox has a concrete-effect finish and doesn't need to be connnected to a water supply.
12. Grow your own
Hands up who hasn't been tempted to grow their own during lockdown? Even the smallest handful of homegrown salad leaves or strawberries can give us a huge sense of pride and a reason to step outdoors. Well despite the change in seasons you can still grow your own. Sarah Raven's Autumn and Winter Salad Leaf mix, will provide a spicy, colourful crop of cut-and-come-again leaves right through the season. All hardy varieties, simply sow the seed into pots, window boxes or directly into the ground.
13. Set up a garden retreat
Lucky enough to have a shed or outhouse? Then why not turn it into an inviting escape where you can savour some peace and quiet or simply take time out from a frantic household. As long as the main structure is sound, you can let your imagination run wild. A lick of paint, a few choice pieces of furniture and some home comforts will all help to transform the space. Keep it extra cosy by keeping a pile of blankets to hand. Fairy lights and lanterns, such as the Bath Large Battery Lantern from Lights4fun will make it a lovely place to linger when twilight arrives. Find even more she shed ideas in our gallery.
14. Step up the colour scheme
When you are ready, acknowledge the change in seasons with a new array of accessories. Small touches can make a huge difference to look and feel of an outside space if you stick to a tight palette. Warm tones of stone, sable brown and walnut all conjure up thoughts of turning leaves, cosy fires and comfort food and what's more they all reflect a comforting glow when lit by flickering lanterns, strings of fairy and festoon lights. Go for a bench laden with textured cushions and throws and pair with a roomy, low-level coffee table for a comfy set up. A brass tray loaded with glowing Moroccan style lanterns creates a warming centrepiece. Lights and lanterns from Lights4fun.
15. Use heating indoors and out
We all know the weather can be a little unpredictable at this time of year, so having a patio heater that can be used outside and then moved inside to a conservatory, garden hideaway or even a she shed if necessary is an idea we can all get on board with. The Mix 850 by EcoSmartFire is a self-contained bioethanol burner and requires no connections. The base is made with Fluid Concrete and the burner from heavy duty stainless steel, which means it's structurally robust and weatherproof.
16. Snuggle up with cosy blankets
With indoor meet ups with family and friends off agenda for many of us at the moment, catching up in the garden is a great alternative. Make sure everyone stays warm on cooler evenings by adding a few cosy blankets that you can get wrapped up in around the fire pit. These recycled wool blankets from The Tartan Blanket Co are super soft and perfect for adding an autumnal touch to your outside space. Just be warned, people might get so cosy they won't want to leave.
More outdoor living ideas: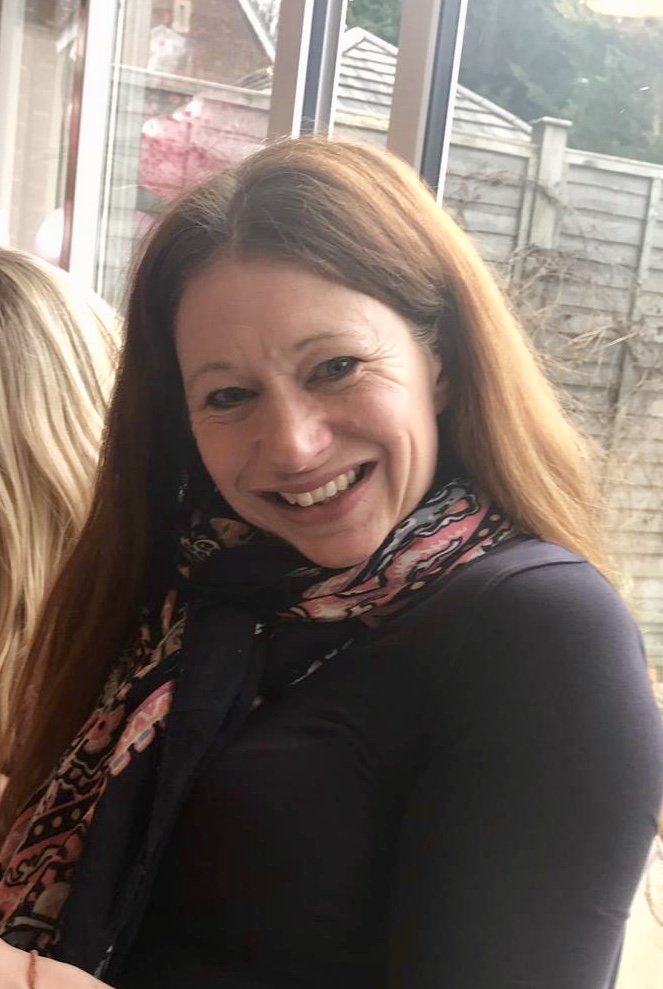 Jill puts her love of plants and all things garden related down to the hours spent pottering around with her Nan and Grandad when she was little. Today she is lucky enough to have a garden of her own in Surrey, England, and spends much of her time writing about them too.