5 ways to prepare your garden for winter
The temperatures will soon be dropping, so it's time to give your garden a little TLC before the first frosts arrives. Here's what to put on your to-do list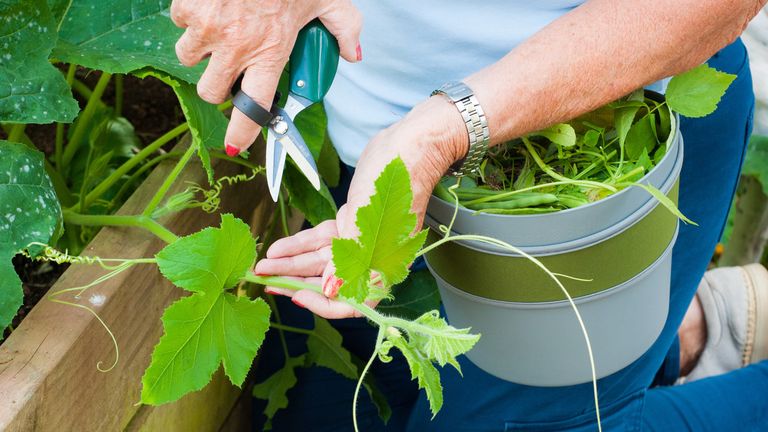 (Image credit: Suttons)
There are a few key garden tasks that need completing at this time of year and you should see it like 'tucking up' your garden for its winter sleep. These jobs can be as simple as sweeping the last leaves off your paths, covering up the pond, protecting your spring bulbs, looking after your wildlife and giving your patio a good clean.
Keep scrolling for our top five gardening tasks to get your garden winter-ready, then check out our garden design ideas for more outdoor inspiration.
1. CHECK YOUR WOODEN SHED
At this time of year it's worth giving your shed a little MOT. Wood needs treating regularly, so making sure it's fully protected before winter sets in is essential as the cold weather can have a serious effect on wood. Give it a couple of coats of wood protection or the best exterior wood paint and it will stay protected during the colder weather. Check the roof for leaks, repair any holes and give your hinges a squirt of WD40. If you have windows make sure they are looked after too as you don't want damp creeping in. Finally, check for any overhanging branches that could potentially fall on your shed if the wind picks up.
2. Cover up with compost
When you put your garden beds to sleep for winter you can give them a helping hand by piling compost on them. This is a great way to use up all of your compost from your heap that has been forming since spring. It acts as a thick layer of protection and if you live in a very cold climate you can add an old blanket or fleece on top. It also protects from the pounding of rain and keeps the temperature underneath more consistent. Our how to compost feature has lots more advice.
3. CUT BACK YOUR PERENNIALS
Although we tend to deadhead throughout spring to autumn, you can give straggly stems an instant tidy but leave the odd seed head as it will provide food for your wildlife in the colder months. Perennials like rudbeckia, geranium, phlox, helenium and lavender will benefit from being cut back, and you can have a quick weed at the same time. Giving them a trim back to the crown will ensure it will produce fresh shoots in spring, and this also protects the crown as dying stems can damage it.
4. Tidy up your tools
The old saying 'what is a workman without his tools?' is so apt for gardeners. We use our tools endlessly during spring, summer and autumn so we need to repay them with a little TLC during the winter months. You can take them to be sharpened and wipe the metal parts of pruners, shears and secateurs with an oily rag. If your tools have wooden handles then give them a rub with linseed oil. Finally, invest in some kind of tool storage, a peg board or coat rack will work, and hang them up on there ready for spring.
5. Have a good prune
Not everything needs to be pruned ready for autumn, but a fair few varieties benefit from a good trim, including deciduous shrubs. Yew likes early autumn, but acers, dogwood, willow and hazel all respond well to pruning in winter as it restricts their height and width of growth, and it will encourage new growth in later months. Raspberries can be cut back in autumn, but wait until it's a bit cooler for blackcurrants, gooseberries and redcurrants. Wisteria needs cutting back in February so pop that in your calendar!
More advice: