A robot lawnmower for £359.99? Thanks, Amazon!
Amazon has slashed the price of the Lawnmaster L10 Robot Lawnmower by £90 today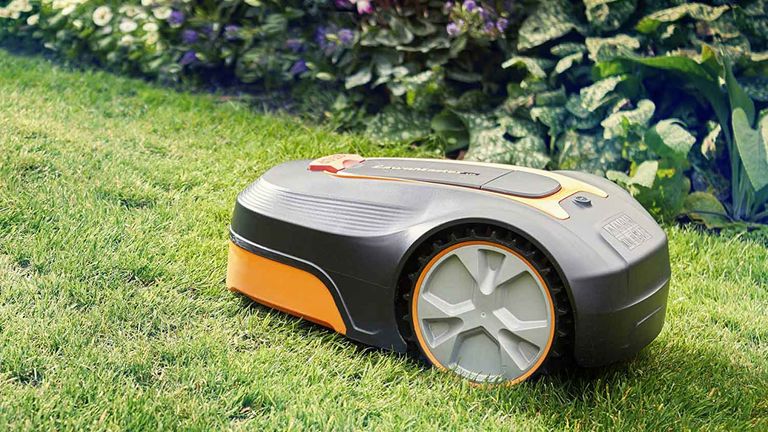 (Image credit: Lawnmaster)
Always wanted a robot lawnmower? It's your lucky day: we spotted a bargain buy in the Amazon summer sale and it's just £359.99. It's yet to be added to our list of the best robot lawnmowers out there, but two things are for sure: it's budget-friendly and it's an Amazon bestseller. Need we say more?
Enter: the Lawnmaster L10 Robot Lawnmower. With £90 off today – that's a whopping 20 per cent – this robot lawnmower can make your life so much easier (when it comes to gardening, of course). This way you needn't force one of the kids to mow the lawn, or, even worse, do the job yourself – just pop your robot lawnmower on your grass and walk away. Sorted. This model is easy to set up and it will operate automatically each day – no need to faff around with a smartphone app. It even takes itself to charge should you not be around to realise it needs juice.
Well-built and reliable, it's actually waterproof so if it rains you needn't worry, while it comes with a two-year manufacturer's warranty for peace of mind. Our favourite part? The way this robot vacuum cleaner performs actually makes your grass both stronger and healthier, since it drops tiny clippings and nutrients to your lawn while mowing it. This also means you don't have to empty it – a dream come true. With sensors to stop it from bumping into furniture and edging, the blades will immediately stop once the mower is picked up. You also need a PIN code to use it which means it becomes useless if stolen.
We're thinking the same as you – buy now or regret it later. See this deal below.
Lawnmaster L10 Robot Lawnmower | Was £449.99, now £359.99 at Amazon
Complete with a charging station that the robot lawnmower can return to on its own when needed or in the case of heavy rain, it's a no-brainer that this is a bargain. It can also work on any lawn, even sloping ones, as long as the sloping gradient is less than 35 per cent. This model is great for cutting lawns that measure anything up to 400 square metres. It also boasts an 18cm mowing width and an adjustable cutting height of 20mm to 60mm. How does it know where to go? Boundary wires and pegs come included so that you can mark out the robot lawnmower's cutting area. After doing so, it will not leave this area.View Deal
More robot lawnmowers...
Best buy – Bosch Indego 350 Connect Robotic Lawnmower
For sloped gardens – Ambrogio L60 Deluxe Automatic Robotic Self-Propelled Lawn Mower
For ease of use – McCulloch ROB S400
Read more: