How to create the perfect garden retreat
No holiday abroad this year? Enjoy a relaxing staycation in your garden instead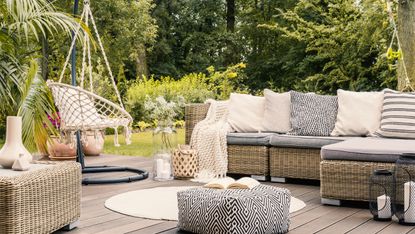 (Image credit: istock)
For many of us, holidays abroad will be out of the question this year. Whether you're keeping a close eye on your budgets or travel restrictions are getting in your way, you'll need to find an alternative to your usual jet-setting habits.
Living through a global pandemic isn't easy, and we all deserve to have nice things in our lives. So even if you don't have a holiday to look forward to, the good news is that you can create the perfect relaxation spot in your own back garden. And if lockdown has taught us one thing, it's the therapeutic benefits of spending time outdoors and how much our gardens have become a place to escape from pressures of work and life.
So make sure your outdoor space is set up to be the best that it can be by transforming an area into a zone that is built for chilling out. Keep reading for some simple steps to take this weekend to help you set up your very own staycation oasis, then head to our garden design feature for more brilliant ideas.
STEP ONE: DECIDE ON YOUR SPOT
Finding a spot that is just right is key. You may already have a patio area and all that's required is a bit of pick-me-up but if not you'll want to take care to choose an area which is optimum for relaxing.
Think about where the sun lands in your garden. If you're a morning person you might want to set up your chillout zone in the place that catches the morning sun, or if you like to lounge around later, pick a point that catches the afternoon rays.
STEP TWO: PREP THE AREA
Once you've decided on an area you can start setting the scene. If you're overlooked by neighbours or are in a south-facing plot, there are permanent or temporary solutions you can try to give your garden more shade and privacy. A quick and easy solution would be adding a gazebo, parasol or garden screen. If you want a bigger transformation project then put up a pergola and train with scented climbers.
Give an existing an area a boost by performing a few simple clean ups. If you'll be relaxing on the lawn give it a mow. Trim back any overgrown foliage and pull out unsightly weeds – you can find our top tips how to weed a garden in our feature. If you have a decked or paved patio then sweep it over with a broom or try the Ryobi patio cleaner which has a wire brush that spins to remove any unsightly weeds and moss within the crevices.
STEP THREE: ADD THE FINISHING TOUCHES
It's time to kit your space out with garden furniture and accessories. For a desert island style retreat go for a hammock. If you're spending your staycation with friends then choose a dining table set. For a seaside feel nothing beats a deckchair, or failing that just spread out a picnic blanket.
Before you get too comfortable, add some outdoor solar fairy lights ready to set the mood for later on in the evening. Put some drinks on ice and stock up on snacks so all you have to focus on is having the most relaxed time possible! Plug in your headphones, sink into a good book and let the good times roll!
More inspiration: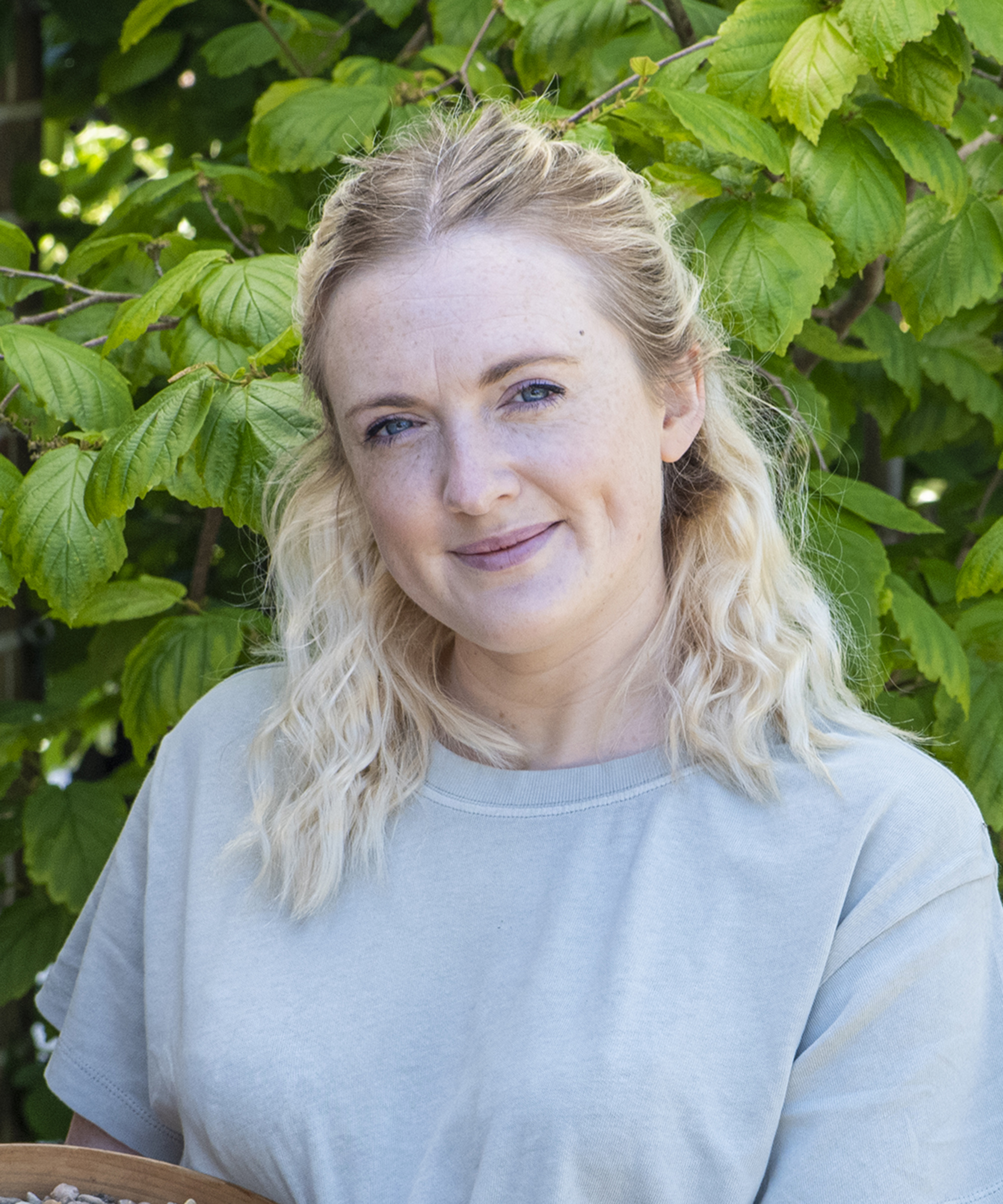 Teresa has worked as an Editor on a number of gardening magazines for three years now. So she is lucky enough to see and write about gardening across all sizes, budgets and abilities. She recently moved into her first home and the garden is a real project! Currently she is relishing planning her own design and planting schemes. What she is most passionate about when it comes to gardening are the positive effects it has on our mental health to grow and care for plants, as well as being great for the environment too and help provide food and shelter for wildlife.