Make big savings on Fiskars garden tools ahead of Amazon Prime Day!
Get in there before Amazon Prime Day and save up to 43% on these great quality tools for your garden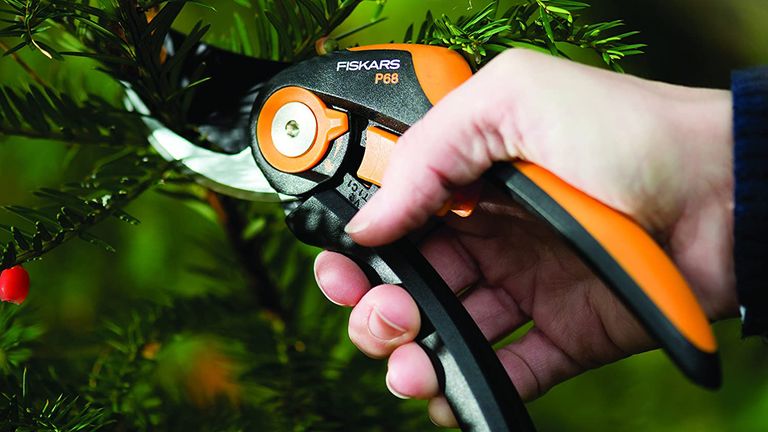 (Image credit: Amazon)
There is always something to do in the garden, and at this time of year it's all about tidying up the garden in preparation for the colder months. Amazon Prime Day is a is too good an opportunity to miss for snapping up some quality tools for the job at a bargain price.
Amazon Prime Day will be taking place on the 13th and 14th October so keep your eye out for more great deals like this over the coming days. You need to be a Prime member to take advantage of the deals but the great news is, there's a deal on that too! So sign up now for the 30 day free membership by clicking the 'View Deal' button below.
But these great deals on Fiskars tools can be had right now. So if you're thinking of doing a tidy up in the garden, scroll on for some brand new Fiskars secateurs, or even a power pruner. Need something more powerful to tidy up your garden? Head over to our best hedge trimmer buying guide for more top picks.
Fiskars SmartFit Pruner Bypass P68 | Was £26.26, now £14.99
Perfect for clipping back untidy foliage and cutting back your plants for winter to encourage new growth for next year. The soft grip of the handle will keep your hands from getting too sore from all that snipping. The high-quality steel blades are easy to sharpen meaning you can keep them functioning good-as-new for years to come.View Deal
Fiskars PowerGear X Telescopic Tree Pruner UPX86 | Was £124, now £84.99
With robust steel blades and an aluminium handle, these pruning shears will last for years to come. In fact, it comes with a 25 year warranty so you can be confident that this will serve you faithfully. The telescopic handle can extend up to 4m in length which means you can finally get around to trimming those hard-to-reach branches!View Deal
Fiskars Ergonomic Compost Fork | Was £34.67, now £27.99
Great for turning your soil and compost and loosening straw. There are four tines made of quality Boron steel which have amazing durability. The Finnish design has an ergonomic shape which helps posture and protects your back from strains.View Deal
More garden tool deals for Amazon Prime Day
DON'T FORGET YOUR AMAZON PRIME MEMBERSHIP...