Revealed: improving your garden can add £10,000 to your home's value
According to the latest research, one of the most important things for potential house buyers is outdoor space. Here's how to make sure your garden ticks all the right boxes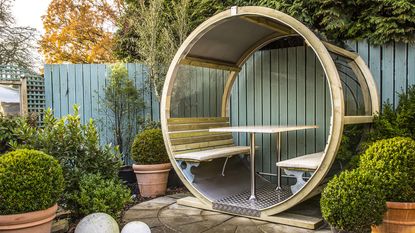 (Image credit: Cuckooland)
With people now spending more time at home, having a great outdoor space is top of everyone's wishlist. This makes garden design ideas a key area to focus on if you're trying to sell your home and win over potential property buyers. The garden is often one of the first things that people notice about your house, so a good looking space could also add value to your home. In fact, research by The National Association of Estate Agents found that having a decent patio space with room for outdoor entertaining could add as much as £10,000 to your home's value.
To start, there are lots of quick wins that will enhance the overall appearance of your garden. Cut the grass and make sure the edges are finished. For a manicured look, neaten the edges of the lawn with a tool that's designed especially for the job – you can find one in our best strimmer guide. Do a fast weeding job of the flowerbeds and neaten shrubs by removing any stray branches or twigs that spoil the neat outline. Add pots of plants in strategic places like the porch or to create a focal point on the patio that can be seen from inside the house. Finally, make sure you have a great seating idea that works as a working or dining space, whatever the season.
With these quick fixes under your belt, you can focus on five key selling points that will have potential buyers racing to make an offer. Keep reading for our top tips to maximise the potential of your plot and your home's value.
1. Upgrade your shed
According to a recent survey of estate agents and garden designers by Sell House Fast, a good-sized shed comes top of the list of garden features that will add value to your property. There's more to sheds than pure practicality though (although the extra storage space is always nice). They've had an image makeover in recent years and are now seen as a must-have garden accessory. According to your tastes they can be transformed into a she shed, man cave, studio space, play room, garden retreat or home office. With more people now choosing to work from home, if you don't want to invest in a dedicated work pod, think about upgrading your existing shed with insulation and power as it's an easy way of creating the perfect home office while adding value at the same time. You'll find brilliant she shed ideas and man cave ideas in our dedicated features.
2. Go for a top-notch patio
Decent sized patio and decking areas add value to your property as they are great for entertaining and alfresco dining, and will enhance the overall appearance of your outside space. A nice patio is a lifestyle choice, seen by many as a crucial 'extra room' for relaxing and entertaining. If you want smooth and seamless looking results though this is a job that's best left to the professionals. Opt for a low-maintenance contemporary looking choice that will appeal to all and you should soon recoup the money. Find more advice in our patio ideas feature.
3. Secure the boundaries
This ticks two key boxes: privacy and safety, which are high on everyone's list of garden must-haves. It might not be the most interesting category but it's seen as crucial by homeowners everywhere. Repair tired fences that have broken panels and while you're at it treat the fence to a colour refresh, using the best exterior wood paint, of course. If you're looking to spend less to add value to your property, don't underestimate the impact of a good coat of paint on fences, sheds and any other wood surfaces in the garden. Make sure gates are secure too. It's worth spending money on decent locks for peace of mind.
4. Opt for good outdoor lighting
The best outdoor lights provide a warm welcome and create the right impression to ramp up your kerb appeal. Opt for highlighting your garden's best features with uplighters or downlights. If you have planting on either side of the door add drama with backlighting to throw the planting into silhouette. LED exterior spike lights are ideal as they can be easily moved around according to the seasons or the mood you want to create. The latest directional spiked floodlights are an energy-friendly option that allows you to light your garden effectively. Use to highlight a path or angle towards shrubs for a soft wash of light.
5. Choose a calming water feature
Enhance your garden with one of our favourite water feature ideas. Not only will it provide a relaxing soundtrack for leisure time in the garden, it will also add to the value of your property. Water features add kerb appeal, making your house more inviting and your guests (or potential house buyers!) will feel more relaxed in the serene environment. Choose something that fits with the aesthetic of your garden. If your space is small, steer clear of large scale fountains. Instead choose something discreet such as a concrete or metal water bowl with a bubble effect. Everyone will feel so relaxed they won't want to leave...
More to read: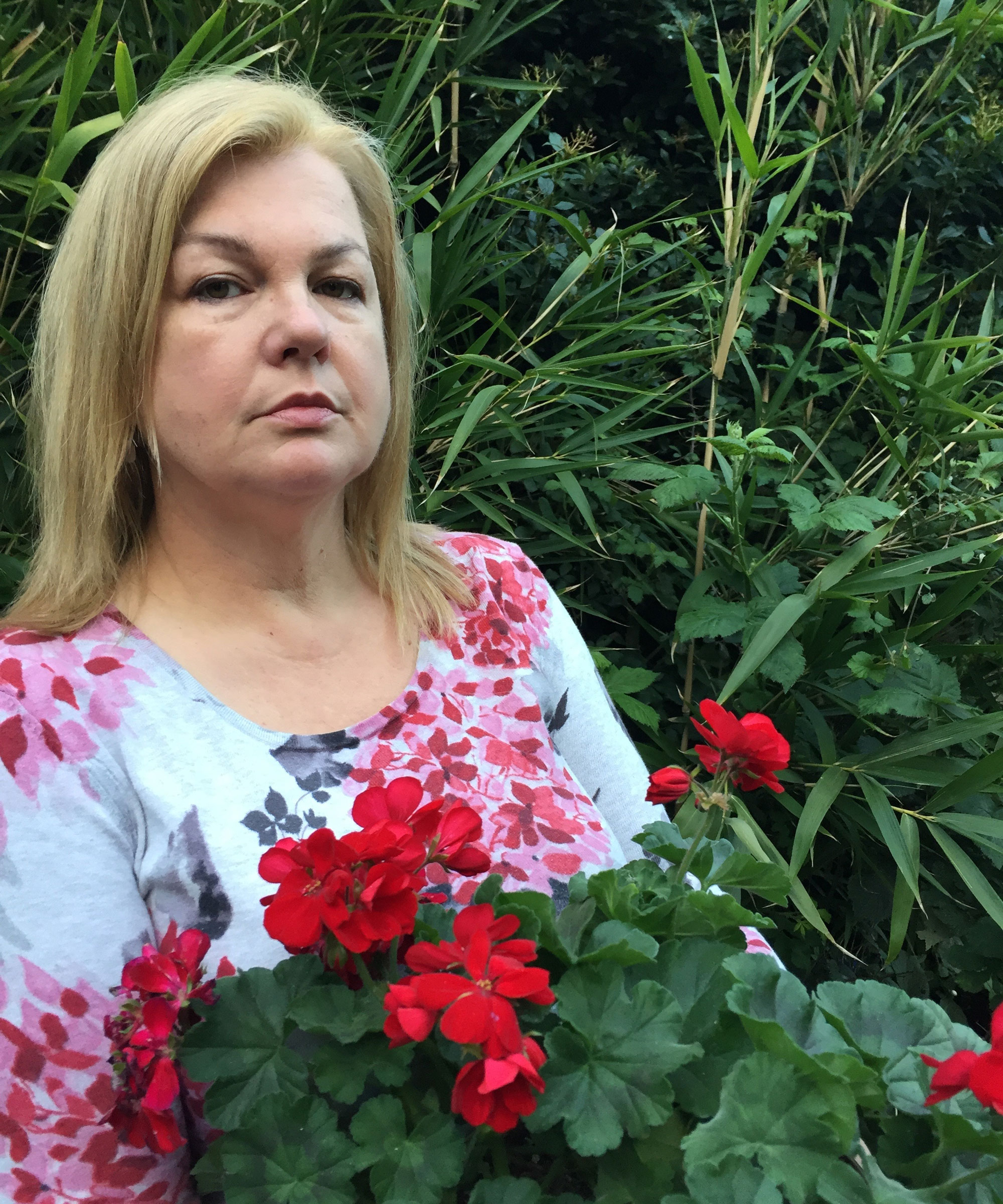 Lifestyle journalist Sarah Wilson has been writing about gardens since 2015. She's written for Gardeningetc.com, Livingetc, Homes & Gardens, Easy Gardens and Modern Gardens magazines. Having studied introductory garden and landscape design, she is currently putting the skills learned to good use in her own space where the dream is establishing a cutting garden.