Ryobi lawnmower deal: £20 off a cordless model at Amazon today
Buying a lawnmower ready for autumn? There's a lovely £20 off this Ryobi one at Amazon today, and it's super easy to use since it's cordless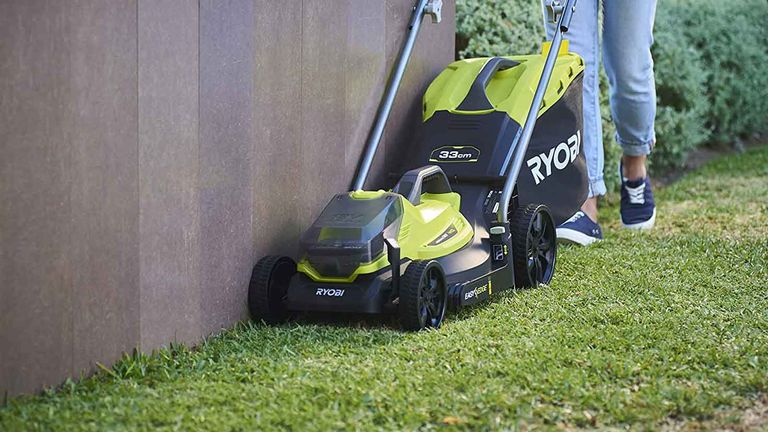 (Image credit: Ryobi)
Need a new lawnmower? Whether your current one has recently given up doing the job or you've recently moved to a home that has green space, we've found a bargain at Amazon. Kicking off the week with £20 off a Ryobi cordless model, Amazon sure do know how to make us spend. It's also no secret that Ryobi manufactures some of the best cordless lawnmowers around, too.
Get your grass looking prim and proper with help from this bargain lawnmower which is now only £139.95. The Ryobi 18V ONE+ Cordless Lawnmower has a 33cm – that's 13-inch – cutting path and it's designed with ease of manoeuvrability in mind. Since it's cordless, it's super easy to use and it works with the Ryobi One+ system – over 100 tools are powered by this one type of battery. Boasting five cutting heights from 25mm to 65mm, it has a three-position telescopic handle, and when it comes to storing you can fold or remove these handles so the lawnmower can fit in your shed. That and the grass catcher is removable, too. Speaking of the grass catcher, it can hold up to 35 litres at any one time. So, with no need for plugging, petrol, frequent emptying or faffing when it comes to storing, this cordless lawnmower is great. Buy now and it won't break the bank, either. See more detail below, as well as info on how to buy this deal.
Ryobi 18V ONE+ Cordless 33cm Lawnmower | Was £159.99, now £139.95 at Amazon
No matter the size of your garden, shape of it or type, this Ryobi lawnmower can do the job at hand. You can mow right to the perimeter thanks to its easy edge grass comb feature, meaning there's no need to get your trimmer out afterwards. Faster lawn maintenance here you come! Better yet, its handle can be adjusted based on your height so you needn't hurt yourself bending over. In the box also comes a mulching plug to help fertilise your lawn with zero effort required from you. Click the view deal button below to see it for yourself.View Deal
More great lawnmowers...
Not on a budget? The very best cordless lawnmower you can buy is the Gtech Cordless Lawnmower 2.0. Choose the Einhell GE-CM 33LI Power X-Change Cordless Lawnmower if you have a medium-sized lawn or the Duramaxx DM40LM41 40v Cordless Rotary Lawnmower for tackling long grass. Small garden? The Kärcher LMO 18-36 Push Cordless Battery Lawn Mower is the lawnmower for you.
More garden tools advice: