Outdoor sink ideas: 12 stylish basins that will add character and function to your plot
Outdoor sink ideas are a brilliant addition to any garden. Take a look at these suggestions and you'll be ready to install one in no time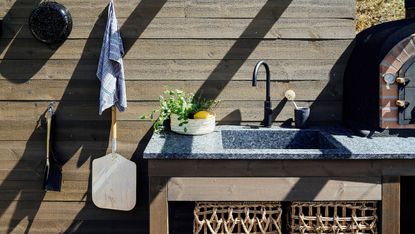 (Image credit: Lundhs)
Have you ever thought about outdoor sink ideas? They seem to be cropping up everywhere recently, and for good reason.
Of course, garden sinks are a great addition to our outdoor kitchen ideas. For one, they'll save you from traipsing in and out of the house to clean up the remnants of an alfresco meal. They can also be used to wash your veggies during prep, or to simply fill a water jug. But that's not all the humble outdoor sink is handy for.
Sometimes, when busy with garden jobs, it's nice to have somewhere nearby to wash your hands quickly without going indoors. Sinks are also needed for washing plant pots, tools, and filling up your watering can. Basically, they are just very useful. But, they're not all about the practicalities. Outdoor basins can also double up as a stylish feature for your plot.
So, if you hadn't considered them before, these ideas will certainly help you on your way. From brightly coloured backdrops, sleek chrome taps, vintage French basins and pared-back stone looks (plus lots of others), we've got all the inspiration you need. You'll be wanting to add your own outdoor sink in no time.
1. Combine concrete and cladding for a pared-back set-up
Concrete adds an industrial flair to any outdoor space, and is tough as nails, too. Moulded into a basin, it's a simple yet striking solution for a garden sink.
Wooden cladding will soften the display, whilst maintaining a pared-back feel. We also love how the singular tap above complements the background, with all plumbing kept neatly out of sight. It's great to have shelves to hand too, for storing pots and other garden bits and bobs.
Try hanging a caged-bulb pendant light to complete the look, as seen here. We have lots of inspiration in our garden lighting ideas.
2. Add patterned tiles for a chic backsplash
Adding a tiled backsplash to your outdoor sink is a lovely way to add personality. Opt for bold, geometric designs for modern garden ideas, or add a flavour of the Mediterranean with Moroccan styles.
Or, if a traditional look is more your vibe, then go for ones with quaint detailing – blue and white always works. Either way, it's a simple update which offers a big impact.
A classic Butler sink is also a great choice when it comes to outdoor basins, due to its generous depth and timeless look. In the example above, it complements the dark grey surroundings beautifully, brightening up the scene.
3. Integrate your sink into a sleek worktop
A sleek and stylish worktop is an important factor in any outdoor kitchen. So, for a cohesive finish, integrate your garden sink into its surroundings.
This chic look demonstrated above uses a natural, Norwegian stone which is resistant to fading, heat, stains, and weather damage. Plus, it's easy to clean too – so what's not to love? The complementary tap with its pleasing curve is a perfect finishing touch.
The wicker and rope baskets tucked away beneath and the handy hooks to the side make fabulous storage solutions, to keep clutter at bay. We've got plenty more garden storage ideas in our guide.
4. Go classic with a round, white basin
Have you jumped onboard the indoor-outdoor living trend yet? It's all the rage, and you just need to take a look at our outdoor living ideas to see why. So, if you don't have the space for an outdoor kitchen, how about bringing a washroom look outdoors instead?
The simple white basin is always a classic style, but when surrounded in stone, it becomes a sturdy addition to a garden. A mirror and a pretty potted plant will add to the charm, or you could surround the sink with a living wall. The result will be a cool, green corner full of foliage that's practical as well as gorgeous.
5. Fix a copper-coloured sink to a wall
There are a few ways to liven up a wall. You can learn how to grow clematis for a cover of blooms, or train a leafy climber such as Virginia creeper for vivid colour. You could also whip the paints out, for a fresh new look.
But for another way (or an additional way) to revive a tired looking wall, take inspiration from the image above, and add a charming, copper-coloured sink.
This small basin with its black metal details and worn patina does a great job at complementing the surrounding hues. Fix a vintage soap rack nearby and add an antique jug, then step back and admire the view.
6. Combine with a miniature outdoor kitchen
Even a small space can incorporate an outdoor kitchen – just opt for a modular design that combines a sink, chopping board and grill in one. It's a functional and fuss-free solution for alfresco food preparation.
The straight lines and pared-back materials seen above create a contemporary look, that would complement any of our modern paving ideas.
7. Turn an antique basin into a feature
Antique or vintage basins make a lovely addition to a garden, if you're lucky enough to get your hands on one. Have a browse through online marketplaces such as Gumtree or Ebay and you might just nab yourself a beautiful bargain.

True, this vintage French basin might not be particularly handy for a busy outdoor kitchen. But, it definitely makes a wonderful feature, and will still be useful for quick and easy hand-washing when outdoors.
We especially adore the metal frills and weathered patination. Such a classic look would look perfect alongside our cottage garden ideas.
8. Or, embrace a contemporary vibe with fuss-free designs
If the above idea felt a little frou-frou for you, then perhaps you'll prefer this more minimal look.
Clean lines and polished metal can provide a stunning contrast against the more natural features of a garden. Because of this, it will instantly bring a feeling of balance to your plot.
It's one for lovers of a more contemporary style. And if that's you, take a look at our guide on how to make a garden feel modern for more ideas.
9. Try a rustic look with wooden basins
Add a touch of rustic appeal with your outdoor sink ideas by opting for wood. These weathered examples above add a homely, vintage look, alongside the sand-coloured stone.
Notice the avoidance of angles – even the tap is gently curved to add to the feeling of softness in the space. The pretty yellow fabric used to cover a storage area below only adds to the allure.
10. Paint a brightly-coloured backdrop
Even a battered old basin can look rejuvenated rather than tired with the help of a breathtaking backdrop. And isn't this turquoise hue just gorgeous? It's a deep, vivid tone that completely elevates this outdoor sink display.
So if you're ready to give your set-up a lift, then grab the brushes and get creative with our best exterior wood paint. You'll be sure to love the results.
11. Refresh your balcony with a monochrome design
This neat sink from Ikea adds a huge dose of functionality to this tiny balcony space. The handy cupboards beneath are useful to keep things organised and we just love the monochrome look contrasted against the surrounding foliage.
Take a look at our balcony garden ideas for more inspiration.
12. Fill with flowers
Okay, so it might not be functional in terms of running water, but we'll think you'll agree that this is an idea too good to miss. And, it'll certainly save on the costs of plumbing!
An old, rusty basin filled with jolly pansies is simply a delight, and of course, you'll have no problem with drainage. You could also fill with cheerful bulbs – just head over to our advice on how to plant a last minute spring container.
Where do outdoor sinks drain?
If you're wondering how an outdoor sink drains, then Hege Lundh, Marketing Director from Lundhs, has the answers.
'An outdoor sink would normally be connected to piping or a water system outside,' she explains. 'The drainage can be solved with large containers placed under the drain pipe beneath the sink. The water will then be collected and would need to be emptied when the container is full.' This can be done in stylish ways, for instance, by using a large, galvanised bucket.
'However, if you are planning an outdoor kitchen from the start of a building project, you can connect the outdoor sink to your normal drainage system,' Hege continues. 'This would require digging and connecting to the same water and drain system that would be used for indoors.'
How do you winterize an outdoor sink?
To winterize your outdoor sink, you need to cut off the water supply and make sure there's none left in the water hose and pipes, as advises Hege Lundh of Lundhs. Otherwise, it can freeze and cause damage.
It's super simple to do, just follow these tips:
Let the tap run.
With the tap still running, turn off the water.
When there is no more water coming out of the tap, it is empty and ready for winter.
Also, 'Be aware of water heaters and the need to prevent damage,' adds Jacques Shelton, Director at CENA Outdoor. 'Manufacturers may provide guidance or have specific devices to overcome the risk of frost damage, so check your manuals.'
Don't forget to check out our winter garden ideas for more cold weather inspiration.
How much does it cost to install an outdoor sink?
When it comes to the cost of installing an outdoor sink, Jacques Shelton, Director at CENA Outdoor, shares his expert advice.
'The plumbing can vary significantly based on the design and your chosen aesthetic,' he says. Sinks start at £100 for a small stainless steel hand wash basin. From The Home Depot, they start at around the $180 mark.
From there, you can chose composite sinks to match the worktops, or ceramic sinks such as the Butler style which tend to be more expensive.
In terms of taps, Jacques says that you can use a normal indoor kitchen tap, but be aware that constant exposure to outdoor elements may shorten their life if they're not designed for outdoor use. There are taps specifically built for outdoor use, he continues, which have more stainless-steel components and their warranty will provide peace of mind should anything fail. Indoor taps can cost from £200 for something more stylish and outdoor taps can be around £400. That's the equivalent to $550 for the latter, whilst indoor taps from The Home Depot start at around $70.
So, how much should you budget overall? 'You may want to start with a budget of £500 for the sink and tap and related pipework,' Jacques says. That's around $700. 'But make sure you bear in mind the labour costs to install it,' which can range depending on your region.
'The larger cost is likely to come from laying water pipes and drainage so speak to a local contractor when you are first considering your options. The further from your mains drain and water feed, the greater the cost. The most cost-effective way to undertake this is during a landscaping project where the ground may already be exposed.'
If you're now wondering 'how much does landscaping cost?' you can find all you need to know in our guide.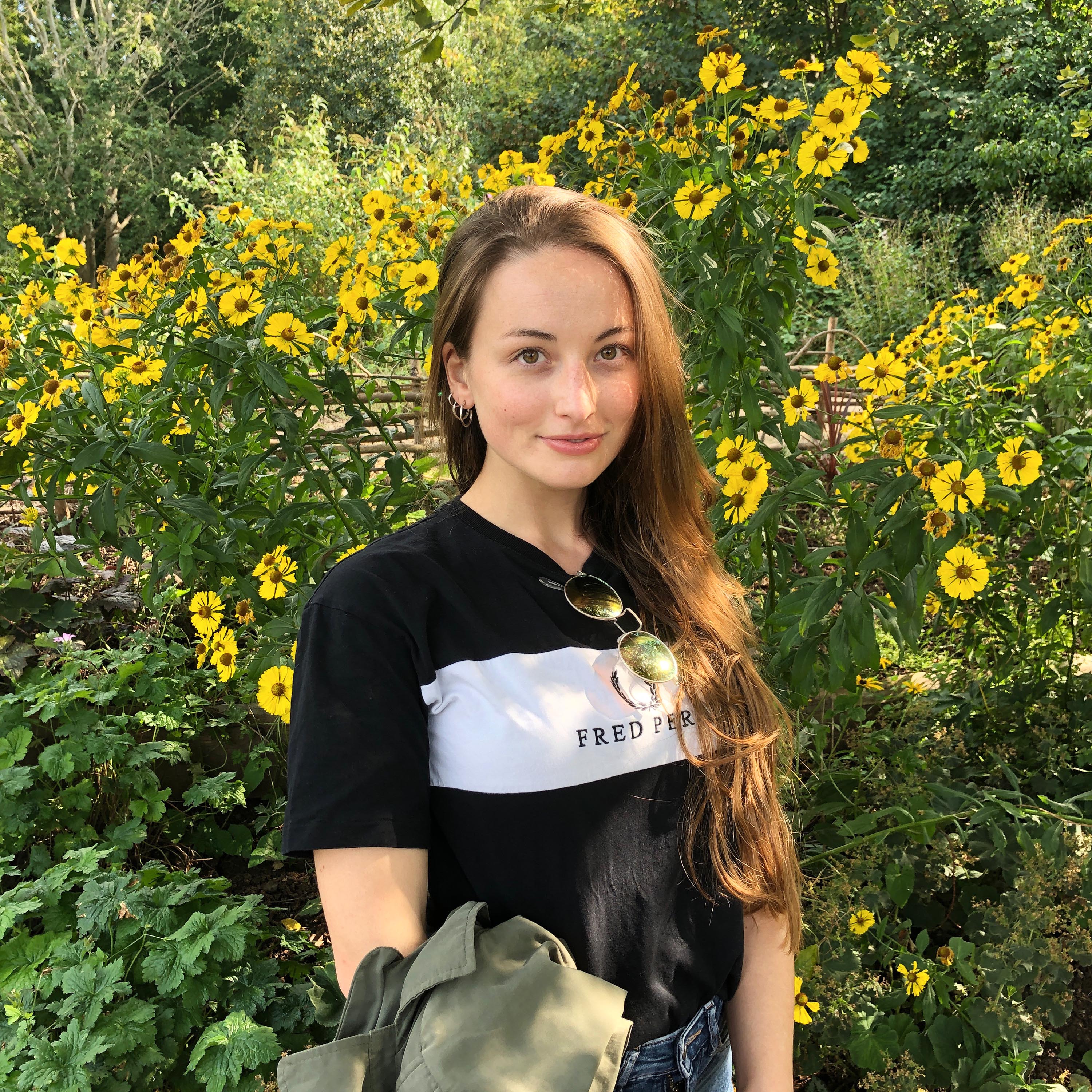 The garden was always a big part of Holly's life growing up, as was the surrounding New Forest where she lived. Her appreciation for the great outdoors has only grown since then. She's been an allotment keeper, a professional gardener, and a botanical illustrator – plants are her passion.