Garden makeover: an overgrown space transformed into a pretty cottage garden
In dire need of a garden makeover, this awkward split level plot was revamped into a charming space for outdoor living. Here's how it was done...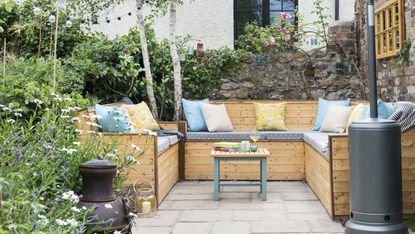 (Image credit: Future)
This garden makeover was a real challenge, as the owners weren't quite sure where to begin. When they bought a 300-year-old farmhouse in Somerset they inherited an overgrown garden that was swamped with ivy. But slowly they began to see how the garden's different zones and levels could be reconfigured to work in a much better way.
Top of their wish list was a lovely seating area where they could relax. They were also keen to create a separate place for eating outside, perhaps utilising the area closest to the house that had nothing really going on. They wanted to keep the established trees and shrubs, and both the structure and look of the old stone walls. The ivy that covered the walls was completely out of control though, so they knew that had to be tackled first together with dealing with other overgrown shrubs to let more light in and make the garden feel less congested.
Take a tour to find out how they did it. And don't miss our garden design ideas for more ways to transform your own space.
THE ORIGINAL GARDEN
The drab and overgrown plot was swamped with ivy and shrubs running wild. There was no cohesive planting theme or style. The crowded space was dominated by a garden path and steps up to the gate. The area near the house wasn't used and felt abandoned as leaves and other garden debris tended to accumulate there. The owners wanted to keep the original brick walls and an old apple tree, as well as some of the shrubs. As the garden was a compact space they needed to introduce some clever ideas to really get the most out of it.
THE PLAN FOR THE REDESIGN
With a combination of clever ideas the owners were keen to transform the look of the garden using budget garden ideas. Incorporating sloping garden ideas was key to utilising the split-level aspect too.
The plan was to create different sections in the garden to make it feel much larger and enhance separate features. The owners wanted to be able to spend as much time outside as possible, enjoying alfresco meals and entertaining friends. They wanted plenty of interesting spots, with different places to eat and chill out. By incorporating new lighting and heating ideas they would be able to spend longer in the garden in the evening too. Pretty cottage garden ideas really appealed too, and the plan was to add bee friendly plants to attract lots of pollinators.
ADDING DIY OUTDOOR SOFAS
The outdoor sofas were designed and built by the owners themselves, as the ones they liked were all way beyond their budget. The wooden bench seats are designed to fit perfectly into the corner to maximise space, and were sanded then protected with deck oil. The ivy was removed from the lovely old brickwork to open up the space and prevent wet leaves dropping onto the seating area. A selection of the best patio heaters and garden lighting ideas such as festoon lighting and lanterns were added to extend evenings in the garden until late.
CREATING A DINING AREA
Keen to include outdoor dining ideas in their new space, the owners created a separate dining area on the paved area on the lower level of the garden, which is near the house and had previously been unused. Luckily the garden table and chairs from their previous home fitted nicely into the space, which kept down costs. This is where they gather for barbecues too. Pretty cobbles and masses of lavender add to the country garden feel, as does the rustic French-style wrought iron gate.
Find out how to plan a lavender hedge in your own garden in our expert guide.
OPTING FOR COTTAGE GARDEN PLANTING
Some of the mature shrubs and an old apple tree were kept as they worked well in the reimagined space. A pink climbing rose that was being overwhelmed by ivy was rescued, as well as a small fig tree. The new planting features a selection of the best cottage garden plants, which spill over borders to soften the sharp lines of the landscaping ideas.
Drifts of lavender and pots of daisies give the planting a soft, colourful vibe throughout the summer months. Containers planted up with scented bee-friendly plants are positioned close to seating areas for maximum impact. Slate chippings were used to suppress weeds, keep moisture in and add an interesting textural element between the plants.
There's lots more planting ideas for your own space in our guide to garden borders.
INTRODUCING A PERSONALISED TOUCH
This wooden trolley was used for drinks at the owners' wedding reception and they were keen to include it in the redesign. It was a bargain find at the local recycling centre and has a vintage rustic feel that works well in the new garden. Styled up with plenty of plants it adds to the cottage gardens theme. Decorative touches were added such as a large glass jar filled with a strand of pretty copper lights to add a pretty glow that highlights the trolley at dusk.
Find more ways on how to use salvage for garden upcycling ideas in our feature.
TAKING INDOOR STYLE OUTSIDE
Once the structure of the garden was finished, the owners went to work on the details and introduced outdoor living space ideas. Pretty fabric seat pads were made for the benches and a wooden coffee table that was unearthed in the garden was given the upcycling treatment. For clever garden mirror ideas, the owners turned an old window frame into a decorative mirror, adding a stylish touch to the brick wall and helping to bounce light around. Combined with the different levels and zones in the garden these are all great ideas to try if you want to find out how to make a small garden look bigger.
Read more: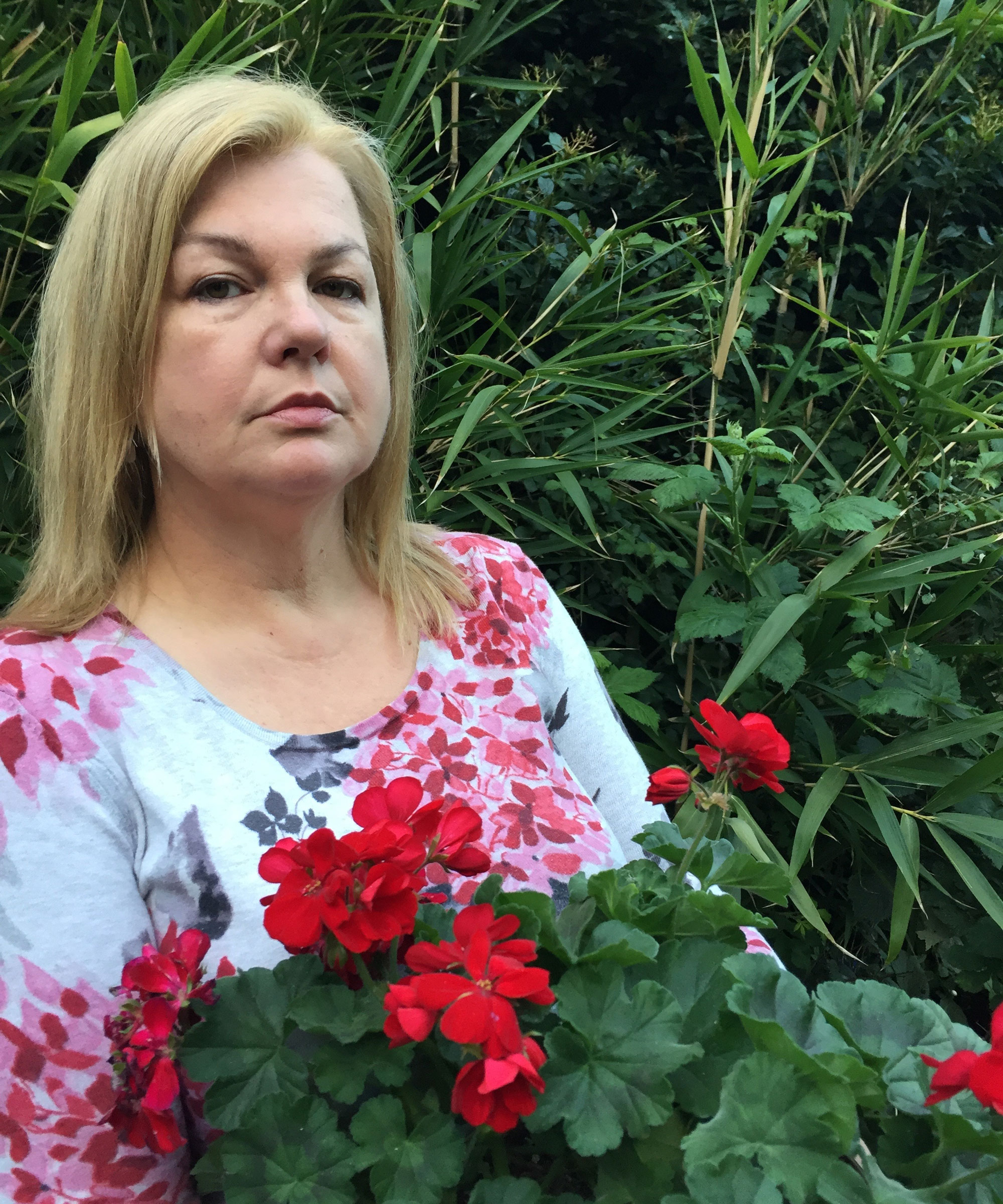 Lifestyle journalist Sarah Wilson has been writing about gardens since 2015. She's written for Gardeningetc.com, Livingetc, Homes & Gardens, Easy Gardens and Modern Gardens magazines. Having studied introductory garden and landscape design, she is currently putting the skills learned to good use in her own space where the dream is establishing a cutting garden.