5 beautiful blooms to start growing in January
The start of the year is the perfect time to start sowing seeds for beautiful spring and summer displays in your garden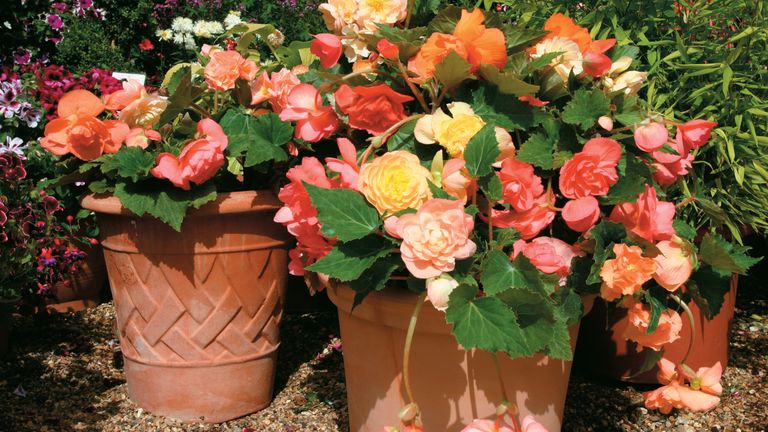 (Image credit: Thompson & Morgan)
The beginning of the year is a great time to start planning your blooms for the spring and summer. Picking out new varieties of plants to grow in your garden is a fun thing to do when the weather outside is not at its best. Growing plants from seeds is also a great way to save money, and that's never a bad thing in our book!
You don't always need expensive seed trays or a greenhouse to grow from seed either. It's easy to sow seeds indoors using simple egg boxes if you want to DIY it. Simply cut off the top of the egg box and place it under the bottom half, then make small holes for drainage in each of the egg containers so water will drain through into the lid underneath. Then just sow your seeds in each of the egg containers. Alternatively, you can use a propagator on a windowsill.
Keep scrolling for five of our favourites to start growing in the new year, then check out our guide to garden borders for more advice on planning your planting scheme.
1. BEGONIA
This variety is the first fragrant begonia from seed and the beautiful blousy petals it produces are second to none. You can sow them between January and March and they will flower from July through to October. Sow the seeds on to the surface of a good free-draining seed compost and pop in a propagator. You should see signs of seedlings between days 14 and 28. Once the seedlings are a good size, place them into trays or small pots and allow them to acclimatise before planting them out when it gets warmer.
Top tip: Looking for greenhouse ideas so you can grow seedlings in a glasshouse but don't want to spend a fortune? Opting for the best mini greenhouse is a great way to create the perfect growing space on a budget. Ikea's Hyllis unit, for example, is a simple shelving unit with transparent covers that turns it into an enclosed storage space for your seed trays.
2. Sweet peas
Learning how to grow sweet peas is such a treat as they're a joy to have growing in your garden every year. They are beautifully scented and their pretty shades are perfect for cottage gardens. The flowers of this variety resemble the coloured blooms of orchids in lilacs, pale pinks and amethyst. You can sow twice in one year –from January to May and then again from September to October. Once your seedlings are strong enough you can plant them out in April and May and they will flower between June and August.
3. Snapdragon
For a fabulous display of colour and textures look no further than this 'Frosted Flames' variety of snapdragon. It's unusual in its colours which makes it ideal if you want to create an impact in your borders next season. You can sow between January and March and they love the light, so keep them in a well lit space so they can germinate. Plant them out after the danger of frosts has gone and watch them flower between June and October.
4. Geraniums
Not much beats the vibrant colours of geranium flowers, and this variety is particularly bright and cheery! Ideal for beds and patio gardening ideas, geranium seeds can be sown in January to April and again in December. The flowers will bloom from June until October. Geraniums are a great choice if you're a beginner gardener as they are easy to grow and hardy – this means they are reliable in all weather conditions as well as being drought resistant.
5. DELPHINIUM
This stunning 'Misty Lavender' variety has a vintage feel with beautiful lilac papery flowers with a hint of slate grey. They would look fabulous in a vase on the kitchen table during the summer as they last well in water. You can sow them under glass during the autumn and winter months. If you don't have a greenhouse then a garage or a propagator in your home will do. They will bloom between June and September, but do remember to deadhead them during these months as this will encourage further flowers.
Read more:
Sophie has been an interior stylist and journalist for over 20 years and has worked for many of the main interior magazines during that time, both in-house and as a freelancer. On the side, as well as being the News Editor for indie magazine, 91, she trained to be a florist last year and recently launched The Prettiest Posy where she curates beautiful flowers for weddings and events.