5 vegetables you can start growing in January
While the rest of the garden sleeps, you can start sowing your vegetable seeds for a bountiful summer harvest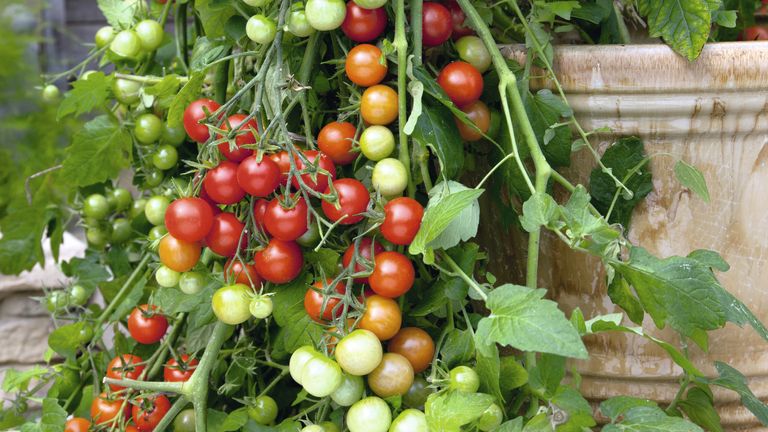 (Image credit: Dobies)
It might be cold, grey and uninspiring outside on most days at the moment, but now's the perfect time to start sowing some vegetable seeds to ensure you have a plentiful supply of delicious tasting varieties to enjoy several months later. After all, there's nothing quite like harvesting homegrown veg during the summer months is there?
All of the below varieties can go into a cold frame, greenhouse, garage, propagator or cloche – all you need to do is decide which variety to choose from. You can also prepare seed beds by covering them with fleece to warm up the soil ready for seedlings in a few months time.
Keep reading for our favourite five, then if you want to learn how to grow garlic or any other fruit and veg, you'll find plenty of expert guides over in our grow your own hub.
1. Onions
Finding out how to grow onions is always a good idea as they're used in so many recipes that you'll always make use of a plentiful supply from your garden veg patch. This is a great variety as it has a mild flavour that works well in all meals and it's super easy to grow, which is always a bonus!
You can directly sow these or start them off in a greenhouse – the best months are between January and April and again from September to October. Harvesting months are August and September.
2. Tomatoes
Tomatoes can get affected by blight so we've chosen this variety as it's one of the most resistant. It's more of a bush type tomato plant which makes it easier to grow and it loves sunny spots. Producing cherry sized tomatoes that are exceptionally sweet and deep red in colour, you can start sowing the seeds in a heated greenhouse from January onwards.
If you don't have a heated greenhouse, then they will be fine sown outdoors from March to April. They will be ready to eat from late-June through to September. Find more tips on how to grow tomatoes in our guide.
3. Aubergine
Black Beauty is a great variety that produces a good abundant crop of excellent quality aubergines for you to enjoy. The best way to start them off is under glass from January to March and you'll have beautiful aubergines from August until the end of October. They are great roasted in the oven, grilled on the best BBQ or enjoyed in salads and curries. You'll find more ways to make the most of your homegrown veg with our best BBQ recipes.
4. Broad beans
The 'Aquadulce Claudia' has been awarded an RHS Award of Garden Merit, it's a gardener's favourite and a great choice if you're new to sowing. You can actually sow these seeds from November to December if you can't wait until January – just make sure you use a cloche to protect them from the cold. Or, sow in pots or seed trays from January to March and plant out once the soil warms up. They love full sun on rich fertile, well manured soil and germination is quite quick at around 10 days.
5. Celery
This is a lovely looking celery as it has an attractive blush pink stem that looks great in fresh dishes. It is high-yielding and easy to grow. You can put the seeds in a propagator in January, and transplant once they are large enough to go into trays or individual pots. Celery does like to be moist at all times as this prevents the stems from becoming tough and stringy. It will be ready to harvest from August.
More grow your own advice:
Sophie has been an interior stylist and journalist for over 20 years and has worked for many of the main interior magazines during that time, both in-house and as a freelancer. On the side, as well as being the News Editor for indie magazine, 91, she trained to be a florist last year and recently launched The Prettiest Posy where she curates beautiful flowers for weddings and events.