Architectural plants for winter gardens: add interest with these striking choices
These architectural plants will bring a winter garden to life with their bold shapes and dramatic outlines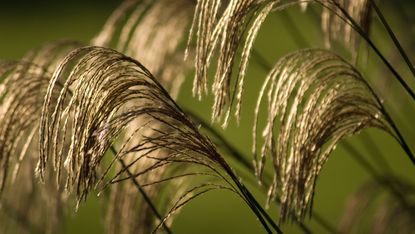 (Image credit: Alamy)
Add a few of our favourite architectural plants to your garden and you'll soon see the benefits over the winter months. The bare bones of your winter garden are revealed for all to see when flowers fade and the leaves have fallen. This is where architectural plants come in, adding a much-needed focal point during the colder months. Although unusual in appearance and often of tropical origin, they're easy to grow in non-tropical climates. As many of them are evergreen they make their presence in the garden felt all year round too, not just in winter.
Whether you like spiky, dramatic or graceful outlines, architectural plants offer something for everyone and are an innovative way to create a vibrant garden display when there's often little else to see. Even better, they can be left just to get on with it as they're so easy going.
Keep reading for our top picks that will help to switch up your winter garden in style, then head over to our winter garden ideas for more ways to add colour and interest to your outdoor space during the colder months.
1. Phormium 'Sundowner'
An evergreen perennial also known as New Zealand flax, the arching, sword-shaped leaves of 'Sundowner' add a touch of drama to the winter garden. It forms a large clump with handsome leaves that are bronze-green colour tinged with red and rose-pink edges. Adding year round colour to the garden too, it likes a spot in full sun or part shade, and is frost hardy but might need a little extra protection if temperatures plummet. Reaches an ultimate height and spread of around 1.5 metres.
2. Black bamboo
This elegant evergreen bamboo features gracefully arching slender jet-black canes with delicately feathered leaves. It's a must for modern garden ideas, especially small urban spaces. It's a hassle-free option as it's clump forming rather than invasive. Every spring you get lush new foliage as the bamboo regenerates. It likes full sun or part shade in a sheltered spot, and will grow to an ultimate height and spread of 4.5 metres so it's excellent for screening purposes.
3. Miscanthus Nepalensis
Also known as Himalayan fairy grass, this ornamental plant has arching, linear leaves and shimmering silky-textured flower plumes in late summer and autumn. In winter the leaves and architectural seed heads turn a spectacular shade of bronze. It likes a sunny, sheltered spot, and tends to be quite hardy when the chill sets in. It grows to around a metre tall, so is ideal as a graceful addition to borders as part of your planting scheme without dwarfing other plants. You'll find more advice on how to grow ornamental grasses in our guide.
4. Mahonia 'Charity'
This stunning evergreen with its clusters of fragrant yellow flowers in winter makes a real focal point in the garden, adding sculptural shape as well as glowing colour and a hint of scent. The flowers are set in rosettes of holly-like leaves that fan out gracefully to add interesting structure. It's happy in full sun or partial shade, not fussy where you plant it, and reaches an ultimate height of around 4 metres. What's not to like – a plant that adds structure and stunning colour in the winter garden.
5. Eryngium
With their spiny ruff of leaves and striking cone-shaped flowers, these are beautiful plants to look at in winter when they take on a steely grey colour in the low light. They like a sunny position and work really well in Mediterranean-style gravel gardens, where they will grow up to a metre tall. As well as adding a bold statement in your garden these are the stars of the show indoors too when used as the centrepiece for dried flower displays. Very on trend! Head over to our feature on how to dry flowers for top tips on how you can create the latest on-trend looks.
6. Dogwood
Also called Cornus, dogwood is grown for its vivid winter stem colour, which comes in spectacular orange, yellow and red shades that are revealed when the leaves fall in autumn. Plant a few of them together to create dramatic impact when the winter sun hits them and there's little else in the garden to demand your attention. They're not fussy and will even thrive in damp and shady spots but do best in a sunny place. There's nothing like a flash of red to uplift your spirits in the winter garden. Need a plant that will suit a shady spot? Our guide to the best shade loving plants has lots of ideas for you to choose from.
Read more:
Lifestyle journalist Sarah Wilson has been writing about gardens since 2015. She's written for Gardeningetc.com, Livingetc, Homes & Gardens, Easy Gardens and Modern Gardens magazines. Having studied introductory garden and landscape design, she is currently putting the skills learned to good use in her own space where the dream is establishing a cutting garden.